Omnichannel reverse logistics is a critical component of modern retail and e-commerce operations. It plays a pivotal role in managing product returns, recycling, refurbishing, and inventory optimization across multiple sales and marketing channels. Let's explore the significance of omnichannel reverse logistics in more detail through real-world examples and use cases.
1. Diverse Customer Touchpoints:
One of the key aspects of omnichannel retail is providing a seamless and hassle-free shopping experience to customers. In an omnichannel retail environment, returns can originate from multiple channels and locations. Customers might return online purchases to physical stores, ship items back via mail, or use drop-off points. Efficient reverse logistics systems need to accommodate this diversity, ensuring a smooth process regardless of the return channel.Efficient reverse logistics is essential to achieve this goal hence Customer Centric Returns Management by using Diverse Customer Touchpoints is very Important in this Fulfliment Loop.
Following are the Key Aspect of Diverse Customer Touchpoints :
Omnichannel Returns: In an omnichannel retail environment, customers can return products through a variety of touchpoints, such as physical stores, online platforms, drop-off locations, or even third-party pickup services.
Complexity and Variety: This diversity introduces complexity as returned items may differ in terms of condition, packaging, and channels, necessitating a flexible reverse logistics system.
Cross-Channel Consistency: Ensuring a consistent returns experience across these diverse touchpoints is crucial to maintain brand reputation and customer satisfaction.
Seamless Integration: Retailers need to seamlessly integrate the data and processes from these various channels to track and process returns efficiently.
Multi-Channel Visibility: Achieving real-time visibility into the status of returns, regardless of the channel they originate from, is essential to manage inventory and customer expectations effectively.
Streamlined Customer Communication: Maintaining clear and transparent communication with customers about the returns process, regardless of where the return was initiated, helps manage expectations and improve satisfaction.
Efficient Processing: Efficient reverse logistics must include procedures for items returned to physical stores, such as in-store restocking, repackaging, or transfer to distribution centers for refurbishment.
Logistics Coordination: Coordination between different touchpoints is crucial to ensure returned items are routed to the right destinations, whether it's a local store, a central processing center, or a recycling facility.
Quality Assessment: Regardless of the return channel, products need to be assessed for their condition, which may vary, and decisions must be made regarding whether they can be restocked, refurbished, or should be disposed of responsibly.
Technology Integration: Utilizing technology like RFID, barcode systems, and centralized inventory management helps unify processes across touchpoints, improving efficiency and visibility.
Consider the example of a global e-commerce giant like Amazon. Amazon has built its reputation on customer-centric returns policies. Customers can initiate returns online, drop items at physical Amazon stores, or arrange for pickups, all while expecting fast refunds or exchanges. This level of convenience requires a highly organized and integrated reverse logistics system that utilizes AI and machine learning to assess the condition of returned products quickly. This allows them to make prompt decisions regarding whether the item can be restocked, refurbished, or should be disposed of. Amazon's commitment to customer satisfaction has made its reverse logistics a competitive advantage.
Examples and Use Cases:
Apple: Apple operates both physical stores and an online retail presence. Customers can return products purchased online to physical stores or initiate returns via mail. Effective reverse logistics ensures a smooth process, regardless of the channel chosen by the customer.
Zara: Zara, a fashion retailer, operates an efficient returns system where customers can return online orders at their physical stores. The integration between online and offline channels enhances the customer experience.
Amazon Lockers: Amazon has introduced lockers in various locations, providing customers with an alternative return channel. Efficient reverse logistics is vital to collect and process items from these lockers promptly.
Luxury Retail: Luxury brands like Gucci offer in-store returns for online purchases. A robust reverse logistics process ensures that returned luxury goods are meticulously assessed and reintegrated into inventory.
2. Inventory Optimization:
Omnichannel retailing often involves maintaining inventory in various locations, such as physical stores, distribution centers, and third-party fulfillment centers. Effective reverse logistics helps in optimizing this inventory and preventing overstock or stockouts. Retailers like Walmart, a pioneer in omnichannel retail, use advanced inventory management systems to ensure product availability across channels.
Following are the Key Aspect of Inventory Optimization:
Omnichannel Inventory Complexity: Managing inventory across multiple channels presents a significant challenge due to the different locations and distribution points involved.
Optimizing Inventory Levels: Effective reverse logistics ensures that returned products are quickly assessed, reconditioned, and allocated for resale or repurposed, preventing overstock and stockouts.
Product Routing: Returned items need to be accurately routed back into the inventory system, whether it's for immediate resale in a store, replenishment of an online fulfillment center, or refurbishment.
Demand Forecasting: Advanced demand forecasting tools help retailers anticipate which items are likely to be returned and how they should be reintegrated into the supply chain to avoid over- or understocking.
Efficient Restocking: Managing in-store restocking processes efficiently ensures that returned items are available for sale promptly, reducing lost sales opportunities.
Inventory Accuracy: Accurate real-time inventory data is crucial for managing returns effectively and for preventing discrepancies in stock levels.
Cross-Channel Inventory Visibility: Centralized systems that offer visibility into inventory levels across all channels help retailers make informed decisions about allocating products.
Warehouse Integration: Integration between physical stores and distribution centers allows for seamless product flow, reducing the time items spend in reverse logistics processes.
Dynamic Replenishment: Retailers can use reverse logistics data to dynamically replenish inventory in physical stores and distribution centers, aligning supply with demand effectively.
Minimizing Holding Costs: Efficient inventory management in reverse logistics minimizes the holding costs associated with unsellable or obsolete inventory, ultimately saving costs.
Use Case: Walmart has introduced the concept of ship-from-store, where they utilize inventory from physical stores to fulfill online orders. This approach relies on a well-orchestrated reverse logistics process, as it requires returns to be quickly reintegrated into store inventory or redirected to the appropriate location for resale.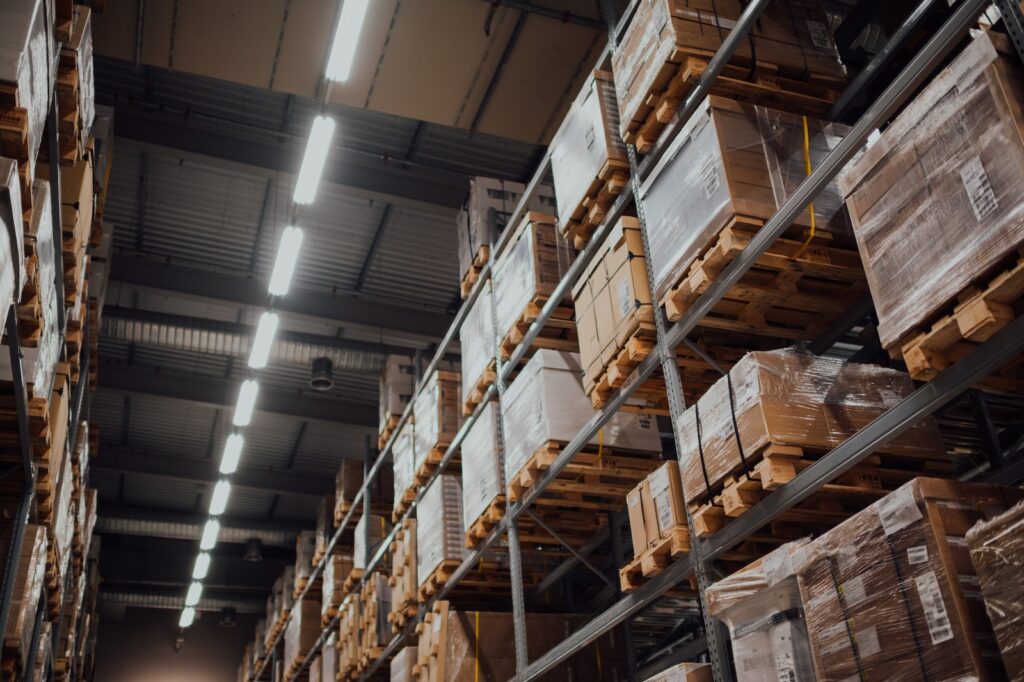 Examples and Use Cases:
IKEA: The global furniture giant, IKEA, operates both physical stores and e-commerce channels. Efficient reverse logistics is essential for managing returns of furniture and home products.
Pharmaceutical Companies: Pharmaceutical manufacturers must manage returns of expired or damaged products effectively, ensuring that these items do not re-enter the supply chain.
Automotive Parts Retailers: Retailers selling automotive parts and accessories need to maintain accurate inventory levels across multiple locations, including stores and distribution centers.
Food Delivery Services: Food delivery companies like UberEats or Grubhub must manage returns when customers receive incorrect or unsatisfactory orders, requiring efficient inventory control.
Fashion Retailers with Pop-Up Stores: Brands that operate temporary pop-up stores alongside their online presence require effective inventory management to allocate returned items to the right location.
Consumer Goods Brands: Brands like Procter & Gamble need to manage returns of expired or damaged goods from various retailers. Effective inventory management helps maintain product freshness.
Automakers: Automotive manufacturers must manage the return and refurbishment of components, ensuring they meet quality standards before being reintroduced into production.
Luxury Watches and Jewelry Brands: High-end watch and jewelry brands rely on precise inventory management to track returns, particularly important given the high value of their products.
Agricultural Supply Chains: Agricultural suppliers must manage inventory efficiently, especially for perishable items, including seeds, fertilizers, and pesticides.
Airlines: Airlines require efficient reverse logistics for handling returned items from in-flight purchases or duty-free sales.
3. Sustainability and Regulatory Compliance:
As the world becomes more environmentally conscious, sustainability in the supply chain is no longer an option but a requirement. Companies must adhere to strict regulations regarding waste disposal and recycling. The fashion industry is a prime example of how brands are integrating sustainability into their reverse logistics processes. Brands like Patagonia and H&M have introduced take-back programs, recycling old clothing, and reducing waste.
Following are the Key Aspects of Sustainability and Regulatory Compliance :
Environmental Regulations: Sustainability and compliance are paramount, as companies must adhere to strict environmental regulations and standards, especially in recycling, waste disposal, and the handling of hazardous materials.
Product Recycling: Sustainable practices in reverse logistics include recycling returned products whenever possible, reducing waste and adhering to environmental regulations.
Take-Back Programs: Companies are increasingly implementing take-back programs, encouraging customers to return used products for recycling, remanufacturing, or disposal in an eco-friendly manner.
Eco-Friendly Disposal: Proper disposal methods must be employed for items that cannot be repurposed or recycled, ensuring minimal environmental impact.
Circular Economy: Adopting circular economy principles, brands aim to reduce waste and prolong product life by refurbishing and reselling returned items.
Sustainable Packaging: Brands also focus on eco-friendly packaging materials, reducing the environmental footprint of both forward and reverse logistics.
Consumer Awareness: An environmentally conscious consumer base expects brands to align with sustainability goals and practices in their reverse logistics operations.
Transparency and Reporting: Companies are increasingly required to provide transparent reporting on their sustainability efforts in reverse logistics to meet regulatory compliance and gain consumer trust.
Reputation Management: Adherence to sustainability and compliance standards in reverse logistics can significantly impact a company's reputation and brand image.
Waste Reduction Strategies: Businesses are implementing strategies to reduce waste generation, such as refurbishing, repackaging, or donating returned products to minimize the environmental footprint.
Use Case: Patagonia's Worn Wear initiative encourages customers to return their used Patagonia products, which are then refurbished and resold. This not only reduces waste but also aligns with Patagonia's mission to build durable and long-lasting products. H&M, on the other hand, has a global garment collecting initiative where customers can return old clothing for recycling. This approach promotes a circular fashion economy and minimizes the environmental impact of the fashion industry.
Examples and Use Cases :
Waste Management Companies: Companies specializing in waste management and recycling play a significant role in the reverse logistics process, particularly in recycling and disposal.
Government Agencies: Government agencies managing hazardous waste require strict adherence to environmental regulations in their reverse logistics processes.
Pharmaceutical Regulatory Compliance: The pharmaceutical industry must strictly adhere to regulations regarding the disposal and handling of expired or recalled medications.
Consumer Electronics Recycling Programs: Many electronics manufacturers operate recycling programs, such as Apple's Renew program, which focuses on the responsible recycling of electronic devices.
Clothing Donations: Some retailers, like The North Face, accept used clothing for donation to charitable organizations, emphasizing sustainability and giving back to the community.
E-Waste Recycling Initiatives: Various companies participate in electronic waste recycling programs to ensure the responsible disposal of electronic devices.
Reverse Vending Machines: Some retailers deploy reverse vending machines that accept and recycle used beverage containers, promoting sustainability in the beverage industry.
Food Redistribution Programs: Supermarkets and food suppliers participate in programs that redistribute unsold, surplus food to minimize waste and support local communities.
Compliance in the Pharmaceutical Supply Chain: Pharmaceutical manufacturers and distributors must strictly follow regulations in the return and destruction of pharmaceutical products to ensure safety and compliance.
Regulatory Compliance for Hazardous Materials: Industries dealing with hazardous materials, such as chemical manufacturers, must strictly adhere to regulations governing the disposal and return of these materials.
4. Enhanced Customer Experience via Efficient Handling of Complex Returns:
In the omnichannel landscape, customer expectations are higher than ever. Shoppers anticipate a hassle-free return process, quick refunds, and consistent service quality across all channels. Meeting these expectations is essential for maintaining customer satisfaction and loyalty. Omnichannel retail introduces complexity in handling returns, as items can be returned through various channels and in different conditions. Electronics retailers like Best Buy face this challenge regularly. They deal with returns of a wide range of electronic devices, from small accessories to large appliances.
Following are the Key Aspects of Enhanced Customer Experience
Hassle-Free Returns: In an omnichannel retail setting, customers expect the convenience of hassle-free returns regardless of the purchase channel. A seamless reverse logistics process contributes to a positive customer experience.
Quick Refunds and Exchanges: Prompt processing of returns leads to quicker refunds or exchanges, which is a critical factor in maintaining customer satisfaction.
Consistency Across Channels: Shoppers anticipate consistent service quality, return policies, and timelines across all channels they interact with. Inconsistent experiences can lead to customer dissatisfaction.
Multi-Channel Communication: Regardless of where the return originated, maintaining consistent and clear communication with customers is essential to manage their expectations and improve their overall experience.
Visibility into Return Status: Customers value being able to track the status of their returns, which necessitates efficient systems for processing and providing real-time updates.
Streamlined Self-Service: Companies are developing user-friendly online interfaces and mobile apps that enable customers to initiate and track returns easily, reducing the need for extensive customer service interaction.
In-Store Return Options: Customers appreciate the flexibility to return online purchases at physical stores, enhancing convenience and facilitating quick exchanges or refunds.
Customer Loyalty: A positive return experience can significantly impact customer loyalty and brand perception. Companies that excel in reverse logistics often enjoy higher customer retention rates.
Feedback Utilization: Feedback from the return process, whether positive or negative, can be invaluable in refining the overall customer experience and fine-tuning product offerings.
Competitive Advantage: Companies that effectively manage omnichannel reverse logistics and deliver a superior customer experience gain a competitive edge by building trust and loyalty among their customer base.
Use Case: Best Buy employs a comprehensive approach to reverse logistics. They have dedicated centers for processing returns, refurbishing electronics, and recycling old appliances. Best Buy's reverse logistics strategy includes assessing returned products, refurbishing them, and reselling them as open-box items, thereby reducing waste and recouping a significant portion of the product's value.
Examples and Use Cases :
Cosmetics Brands: Brands like Sephora offer in-store returns and sample giveaways as part of their customer experience strategy, with effective reverse logistics to manage returned products.
Automotive Industry: Some automakers offer extended return policies, creating a more favorable customer experience while demanding efficient reverse logistics to handle returns.
Grocery Delivery Services: Companies like Instacart ensure a positive customer experience by managing returns of grocery items with minimal inconvenience to customers.
Furniture Retail with Assembly Services: Furniture companies offering assembly services enhance the customer experience by managing returns seamlessly and providing assembly or disassembly support.
Apparel Brands with Virtual Try-Ons: Brands utilizing augmented reality for virtual try-ons enhance customer experience by providing a tool to help customers choose the right size, reducing the need for returns.
Customization and Personalization: Brands that offer customizable products aim to enhance the customer experience but must have efficient reverse logistics to manage returned customized items.
Customer Feedback Utilization: Brands utilize feedback from returns to enhance product descriptions, sizing recommendations, and overall customer experience, leading to better-informed purchases.
Conclusion
In conclusion, omnichannel reverse logistics has emerged as a pivotal aspect of modern business operations, bridging the gap between consumer expectations, sustainability goals, and operational efficiency. It encompasses a wide range of practices and strategies designed to manage product returns, recycling, refurbishment, and the entire lifecycle of products in a customer-centric, environmentally responsible, and cost-effective manner. This comprehensive approach has profound implications for businesses, consumers, and the environment.
One of the most significant advantages of omnichannel reverse logistics is its ability to enhance sustainability. Through efficient product recycling, responsible disposal, and the reduction of waste, companies can significantly reduce their environmental impact. This approach aligns with the growing demand for eco-conscious and socially responsible business practices, allowing organizations to meet their sustainability targets and contribute to a greener, more sustainable future.
The customer experience is another critical dimension of omnichannel reverse logistics. By streamlining the return process, offering product repairs and refurbishments, and providing options for product sampling and testing, companies can build trust and loyalty with their customers. This approach minimizes dissatisfaction and ensures that customers receive value for their purchases, ultimately leading to a higher level of customer satisfaction.
Efficiency is also a key driver of omnichannel reverse logistics. Through the optimization of supply chains, inventory management, and returns processing, companies can reduce costs, improve operational efficiency, and minimize the financial impact of returned products. This leads to cost savings and a more competitive edge in the marketplace.
Furthermore, the examples and use cases provided throughout this discussion illustrate the diverse applications of omnichannel reverse logistics across various industries. Companies in electronics, fashion, automotive, retail, technology, and many other sectors have adopted innovative strategies to improve their reverse logistics processes, aligning with their specific goals and customer expectations. The flexibility and adaptability of omnichannel reverse logistics make it suitable for businesses of all sizes and sectors.
As businesses continue to explore and expand their omnichannel reverse logistics strategies, it is important to keep a few key principles in mind. Collaboration and partnerships within the industry and with recycling organizations are essential to achieve sustainability goals. Continuous improvement and innovation are critical to staying competitive and meeting evolving customer needs. Customer-centric approaches, such as convenient return options and product repair services, are crucial for building trust and brand loyalty.
In a rapidly changing global marketplace, omnichannel reverse logistics offers a pathway to a more sustainable, efficient, and customer-focused future. Companies that embrace these principles and adapt to the evolving landscape of product returns and recycling are well-positioned to thrive in an increasingly competitive and environmentally conscious world.
You May Also Like :