Introduction
In the wake of the global pandemic that reshaped the way we live and work, a profound transformation has taken place in the professional landscape. The concept of hybrid work, a dynamic blend of remote and in-person work, has emerged as the new normal. This shift has been driven by a confluence of technological advancements, changing attitudes towards work, and the necessity to adapt to unprecedented challenges. In this article, we will delve into the factors contributing to the rise of hybrid work, its implications for organizations and employees, and the enduring impact it is likely to have on the future of work.
The Technological Catalyst
Advancements in technology have played a pivotal role in paving the way for the widespread adoption of hybrid work. The digital infrastructure that supports remote collaboration has become more sophisticated and accessible, allowing employees to seamlessly connect, communicate, and collaborate from virtually anywhere in the world. Video conferencing tools, cloud-based project management platforms, and collaborative software have become indispensable, facilitating a smooth transition between remote and in-person work.
Flexibility and Employee Well-being
The traditional 9-to-5 office model no longer aligns with the evolving expectations and priorities of the modern workforce. The shift to hybrid work recognizes the importance of flexibility in achieving a healthy work-life balance. Employees are empowered to tailor their work environment to suit their individual needs, resulting in increased job satisfaction and overall well-being. This flexibility has proven instrumental in attracting and retaining top talent, as organizations that embrace hybrid work are perceived as progressive and employee-centric.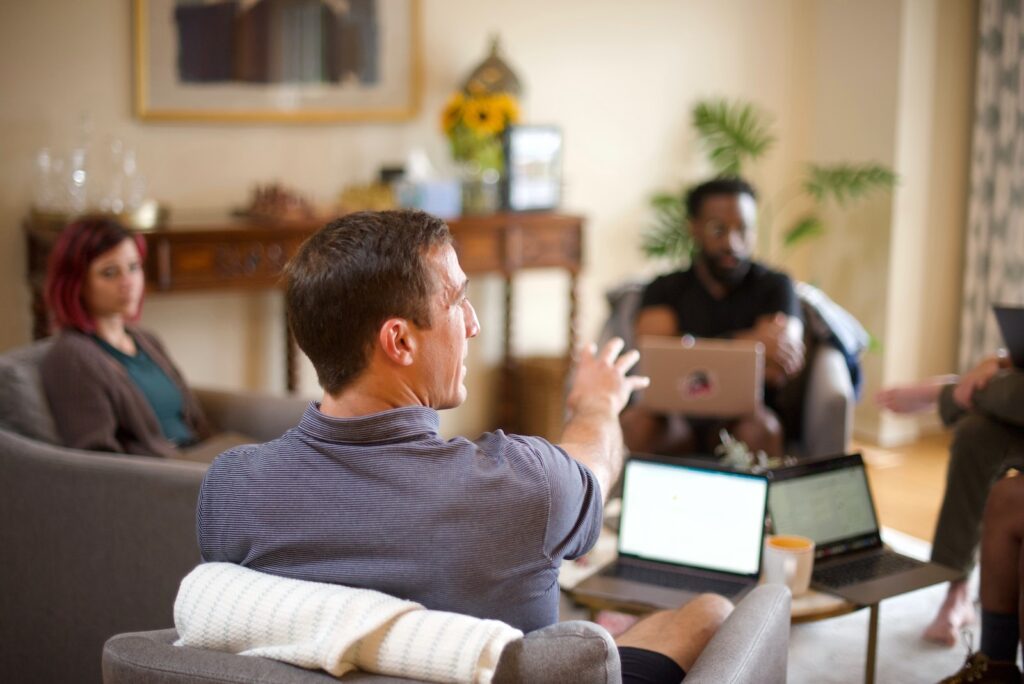 Productivity and Performance
Contrary to initial concerns about a decline in productivity with remote work, many organizations have witnessed a positive impact on employee performance. The autonomy provided by hybrid work allows individuals to optimize their workspaces and schedules, leading to increased focus and efficiency. Moreover, the elimination of lengthy commutes and the reduction of workplace distractions contribute to a more conducive work environment, fostering higher levels of productivity.
Cost Savings and Environmental Impact of Hybrid Work
From the perspective of organizations, hybrid work models offer significant cost savings. The need for expansive office spaces is diminished, as a portion of the workforce operates remotely. This reduction in physical infrastructure not only lowers overhead costs but also aligns with sustainable practices, reducing an organization's carbon footprint. Remote work eliminates the need for extensive business travel, further contributing to environmental conservation efforts.
Hybrid Work Challenges and Solutions
While hybrid work presents numerous advantages, it is not without its challenges. Maintaining effective communication and fostering a sense of belonging among remote and in-office teams can be a complex undertaking. Organizations must invest in robust communication technologies and implement strategies to bridge the gap between physical and virtual collaboration. Additionally, considerations regarding cybersecurity, data protection, and equitable access to opportunities must be addressed to ensure a fair and secure working environment for all employees.
The Future of Work
The transition to hybrid work represents a significant evolution in the concept of work itself. As organizations navigate the complexities of this new paradigm, it is evident that flexibility, adaptability, and a focus on employee well-being will be key drivers of success. The future of work is likely to be characterized by a hybrid model that combines the best aspects of remote and in-person collaboration, enabling organizations to thrive in an ever-changing global landscape.
Conclusion
Hybrid work has emerged as the new normal, reshaping the way individuals and organizations approach work. This transformative shift is driven by technological advancements, a growing emphasis on flexibility and well-being, and the realization that productivity and performance can thrive in diverse work environments. While challenges exist, proactive measures and strategic investments can help organizations navigate the complexities of the hybrid work model. As we embrace this evolution, it is clear that the future of work will be defined by a balance between virtual and physical collaboration, ultimately fostering a more resilient, innovative, and inclusive professional landscape.
You May Also Like