Traditionally, the Corporate work schedule (9 to 5) has been the standard in the modern work environment. However, recent studies indicate that job satisfaction is decreasing globally among those who work within this traditional framework (maybe its no longer 9 to 5). This decline has been linked to mental health issues, particularly in the 30-40 age group, where employees are experiencing mid-life crises and a decline in their sense of self-worth. Research shows that job satisfaction and mental health are closely interconnected, underscoring the significance of job satisfaction in promoting mental well-being.
Its no secret that world is seeing yet another recession in the aftermath of pandemic. There have been great supply chain bottlenecks, some Silicon Valley Banks have collapsed and Startups, which are often more vulnerable to economic downturns, have also been hit hard. Many Startups have already shit down or are downsizing in big numbers and companies like Google, Microsoft, Amazon, Apple, Salesforce are firing people in big numbers. Twitter just reduced its workforce by 2/3rds. Its no wonder, that there are lots of jobless people in the market who are going through a stage of depression or mid career crisis in their professional lives. But is it something new ? The dark side of corporate is something that hasn't been hidden, its just that now the reality is hitting hard on both sides of the table – Employers and Employees both are paying in their own way. The increased job satisfaction is not just due to large scale firing of people, its been there for ages and nobody takes it seriously enough unless it hits them personally.
The current Job Satisfaction Epidemic refers to the widespread issue of low job satisfaction among workers across various industries and countries. It suggests that this issue is not isolated to a particular company or sector but is instead a pervasive problem affecting a significant portion of the workforce. The term "epidemic" emphasizes the severity and scope of the problem, suggesting that it is a widespread phenomenon that needs urgent attention and action.It is important to first understand what job satisfaction is and how it directly impacts the mental health of millions before delving into the reasons behind the decrease in job satisfaction or the Job Satisfaction Epidemic.
What is Job Satisfaction ?
Job satisfaction can be defined as an employee's general emotions, attitude, and sense of contentment and fulfilment towards their job and work surroundings. It can be affected by several elements such as the work itself, balance between work and personal life, compensation and benefits, camaraderie with colleagues and superiors, and chances for career growth and progression.
What contributes to Job Satisfaction : Experiencing a sense of fulfilment and purpose can contribute to an individual's job satisfaction. For instance, a teacher who takes pleasure in working with children and observing their growth may have a higher level of job satisfaction than a Software Engineer who lacks a clear understanding of the impact of their work or struggles to get along with colleagues.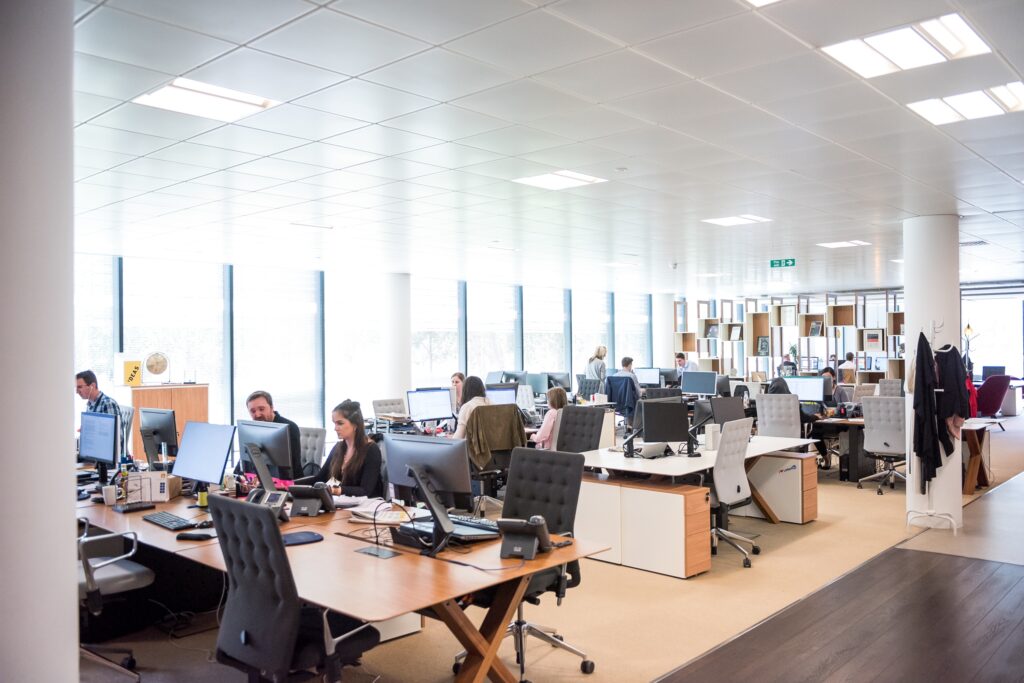 Additionally, job satisfaction can be influenced by factors such as a positive relationship with a supervisor who offers autonomy, feedback, and recognition for their work. Opportunities for growth and advancement can also contribute to job satisfaction, as an engineer who works on challenging projects and has the chance to learn new skills may report high levels of satisfaction.
Furthermore, a healthy work-life balance can impact job satisfaction, with a parent who has the flexibility to work from home or take time off when needed potentially feeling more satisfied. Finally, compensation and benefits can also play a role in job satisfaction. While not the sole factor, employees who feel fairly compensated and receive benefits such as healthcare and retirement savings may report higher levels of job satisfaction.
What is the Connection Between Job Satisfaction and Mental Health ?
Job satisfaction and mental health are closely linked, and there is a growing body of research that highlights the importance of job satisfaction for mental well-being. When an individual is satisfied with their job, they are more likely to experience positive mental health outcomes, such as lower rates of depression, anxiety, and stress. On the other hand, a lack of job satisfaction can contribute to negative mental health outcomes. Here are a few ways in which job satisfaction can impact mental health:
Several factors illustrate how job satisfaction can impact mental health. Firstly, stress is a significant contributor to poor mental health, and job dissatisfaction can increase stress levels. Stress can arise from several sources, such as peer pressure, performance issues, lack of support at work, bad boss or supervisor behavior, overwork or long hours.
Secondly, job dissatisfaction can contribute to burnout, a state of emotional, physical, and mental exhaustion caused by prolonged stress. Consistently working long hours and feeling unsatisfied with one's job can lead to burnout, which can have long-lasting effects on mental health.
Thirdly, having a sense of purpose in one's work can positively impact mental health. If an individual feels that their work is meaningful and contributes to a greater good, they are more likely to experience feelings of fulfilment and purpose. In contrast, the absence of this could lead to issues with self-esteem and the false notion of self-worth, mainly driven by the relative comparison-oriented job environment or a bad boss who makes the employee feel undervalued.
What is the Dark Side of Corporate "9 to 5"?
It is difficult to generalise the work culture across all industries and regions, as it can vary widely based on various factors. However, there have been some significant changes in the workplace in the last 25 years that have greatly contributed to a world wide decline in Job Satisfaction and more toxic work culture in some environments. Let us discuss some of those factors:
Increased competition: The global economy has become more competitive in recent years. When competition becomes more intense, companies may increase their expectations and demands on their employees to remain competitive. This constant pressure can contribute to toxic work culture and decreased job satisfaction which can create greater pressure to perform at work and win at every cost leading to a toxic work culture.
The Downside of Hustle Culture and Long Working Hours

The hustle culture of many startups and Unrelenting Work Pressure in Investment Banks and Top Consulting Companies have been criticised for promoting these long work hours and creating an environment where burnout and mental health issues are common. While there may be short-term gains to working long hours, it is not a sustainable approach to work and can ultimately lead to negative outcomes for both the individual and the company. Long work hours should not be regarded as a badge of honour, as they can signify a work culture that is potentially unsustainable and unhealthy and can destroy people's personal lives if sustained for a longer period.
With the advent of technology, it has become easier for employees to stay connected to work even outside of regular office hours. This can lead to longer working hours and less time for rest and relaxation, which can lead to burnout and decreased job satisfaction.
For example, companies are constantly setting higher sales targets for their employees, creating pressure to meet these targets, often at the expense of employee well-being.
In the tech industry, companies often require their employees to work longer hours to meet project deadlines or complete projects ahead of the competition.
Similarly, in the finance industry, employees may be required to work longer hours to ensure that transactions are completed quickly to remain competitive.

Constant Emphasis on Productivity: In many industries, there has been a greater emphasis on machine like productivity and efficiency and reduction in human factor in recent years . While this can be positive in terms of improving the bottom line, it can also create a work environment that always values results and output at the expense employee well-being.
Emphasis on individualism

Lot of Employers would not like it if you tell them that they are only to be blamed for setting in this increasing trend of Individualism at the expense of Collective Team Effort to Achieve Organisation Goals.
The Outdated Concept of Bell Curve has done more disservice to the Employers rather than foster an environment of Healthy Exchange of Ideas and Learning from each other. There has been a tremendous shift towards emphasising individual achievement and success and When employees are primarily focused on their individual goals because they are under a constant scanner (Due to relative Bell Curve where they are evaluated against others) and the basic premise is to outwork others to get the highest rating or rating higher than another colleague. This is such a narrow way of evaluation and is used as an excuse to fire people who fall in the lowest rating band.

This can lead to a lack of cohesion and teamwork within the workplace, which can result in a decrease in job satisfaction. Furthermore, the emphasis on individual achievement may create a work culture that is highly competitive and may foster a sense of mistrust and jealousy among colleagues. This may lead to unhappiness and job stress due to a lack of social support, friendly environment and teamwork.
In contrast, workplaces that prioritise collaboration and teamwork can lead to increased job satisfaction, as employees are able to work together towards common goals, which fosters a sense of unity and belonging.
More open and Collaborative Work Environment that is free from envy and the chains of Bell Curve (Relative Performance Assessment) can also provide opportunities for employees to learn and exchange information more openly, learn new skills and more importantly learn from one another and help each other in becoming successful (rather than outworking each other). This can increase job satisfaction, overall career development and a more fulfilling work experience. The Bell Curve seriously needs to be thrown out in the garbage.

Technology and Constant Connectivity

The increased use of technology and connectivity can blur the lines between work and personal life, leading to an "always on" mentality that can contribute to burnout and a toxic work culture.
Technology Obsession has increased so much that even while having dinner with family, employees are constantly checking their work emails or other notifications. There is no real disconnect with work even after coming back from office.
This Culture of ALWAYS ON has to change has done more damage to the employee than benefitting. Always On mindset has to give way to Always Off at least in the non working hours to restore the balance of healthy living back in life.

The Impact of Social media

Apart from being a major source of distraction for workers, Social Media creates a compulsive pressure to always be connected and engaged with work, even outside of work hours. This can lead to overwork and burnout, which can contribute to decreased job satisfaction and employee turnover.
Social media can create a constant stream of information and notifications that can be distracting and overwhelming.
It also often creates a perception that everyone else is succeeding and happy in their work lives, which can lead to unhealthy feelings of envy, inadequacy, constant comparison of careers, accomplishments, or lifestyles.
This further leads to a false notion of self worth and lowers the morale of the employee leading to Job dissatisfaction. Needless to Say, over emphasis on Social Media in life has to be re-considered.
Spending time away from it in a Park, Running or Walking, Playing a Sport, Going to a River, Hiking in a Forest or any other outdoor activity of interest can greatly help in neutralising the obsession with Social Media.

Lack of work-life balance: Many people feel that they are working longer hours and not able to disconnect from work, which can lead to burnout and decreased job satisfaction. Constant focus on Life is Work Philosophy has much to lose in overall scheme of things in life. An approach where Work is just one part of life contributes greatly to integrated and holistic life where all aspects of life are in harmony with each other. That can only happen when one's goals and expectation from life are intrinsic (internalised) and not extrinsic (externally driven due to needless comparison)
Lack of Job Security:

Over the past few months, numerous job losses have occurred for various reasons. Unfortunately, job terminations are not only due to employee performance, but also due to vague reasons that are loosely defined by supervisors, often stemming from personal preferences.
Although HR may provide an official reason for the job loss, the underlying issue is also related to unrealistic business goals that were established purely for the purpose of achieving excessive capital gains, without a solid foundation.
This trend, coupled with the increasing adoption of AI-led automation, outsourcing, or company restructuring, has created a stressful work environment that leaves many workers feeling insecure about their job stability.
This insecurity can lead to anxiety and in some cases, even blood pressure problems in individuals under 40 years old. People are having heart attacks in their 30s or early 40s, which was never a case 30 years back.

Poor Management and lack of People Leaders:

Poor management practices and lack of People Leaders who consider employees as humans instead of resources to be allocated to different projects (like cattle) can contribute to a negative work environment, leading to a variety of consequences.
Micromanagement, lack of transparency, and inconsistent communication are common issues that can create disillusionment, stress, frustration, and resentment among employees. When micromanaged, employees may feel undervalued and unmotivated, leading to decreased job satisfaction and productivity.
Similarly, unclear expectations and poor communication can create confusion and mistrust, which can erode morale and employee loyalty. In addition, poor management practices can lead to high turnover rates and difficulty attracting top talent, as companies with negative reputations often struggle to retain or attract quality employees.
Thus, it is crucial for managers to prioritize effective leadership and invest in employee satisfaction to cultivate a healthy and productive work culture.

Low pay and Lack of Growth Opportunities

When an individual is not compensated fairly for their work or feels his salary is not in a similar bracket as his colleague has, it can lead to feelings of dissatisfaction, undervaluation and great resentment which is shown only when he choses to leave the company.
Low pay can also create financial stress, which can spill over into other areas of life and contribute to poor mental health outcomes. If an individual feels that there is no room for growth or advancement in their job, it can lead to feelings of stagnation, resentment and lack of purpose.
When employees feel that their work is not meaningful or that they are not able to learn new skills, they are more likely to become disengaged and less productive.These factors can also contribute to turnover and retention issues for employers.
Employees who are dissatisfied with their pay or lack of growth opportunities are more likely to seek employment elsewhere, which can lead to a loss of skilled workers and increased costs associated with hiring and training new employees.
Employers can address these issues by offering competitive pay and benefits packages, providing opportunities for training and development, and creating clear career paths for employees.
When employees feel that they are valued and that there is room for growth and advancement in their jobs, they are more likely to be satisfied with their work and remain committed to their employers.
For employees, taking advantage of the Training opportunities can help them gain new skills and knowledge, which can lead to increased job satisfaction and potentially new career opportunities down the line.
Sometimes, lack of growth opportunities can also be mitigated by seeking out mentorship or coaching from more experienced colleagues or industry experts. This can help employees gain new insights and perspectives on their work, as well as potentially open up new networking opportunities.
Conclusion:
The main conclusion we arrive at is that job satisfaction is a critical component of a healthy and sustainable work culture and Support for mental health is something that can no longer be brushed under the carpet.The dark side of corporate and the job satisfaction epidemic highlight the negative aspects of modern work culture and the impact it has on employees. It is important to recognise that factors such as long work hours, high levels of stress, low pay, lack of growth opportunities, and toxic work environments can lead to a decline in job satisfaction, which in turn can have a negative impact on an employee's mental health.
So, What can Employers Do to address these challenges ?
Prioritise employee well-being, become more transparent and create a supportive work environment that fosters job satisfaction. Have great people leaders at helm, remove or fire micromanagers, bad managers or bosses who have a divide and rule approach, who only ask for status reports from the employees and do not provide any solutions to the problems.
It can be highly beneficial for organizations to conduct a 3rd Party or External HR audit or evaluation from a bottom-up approach, rather than relying solely on a top-down perspective. Such an evaluation can help identify areas for improvement and ensure that the HR strategy aligns with the overall goals of the Organization.
Additionally, having a whistleblower policy in place, which is only effective if the leadership of the Organization is committed to protecting employees' interests and working beyond personal biases. A good leadership team should create a supportive environment for employees to come forward with complaints or concerns, without fear of retaliation. They should also take prompt and appropriate action to address any issues raised through the whistleblower policy. Having a transparent and accountable leadership team can promote trust and confidence among employees, leading to a more positive and productive work environment. The implementation of whistleblower policies and HR audits should be seen as part of a broader effort to improve organizational culture and foster a workplace where employees feel valued, respected, and supported.
In conclusion, conducting a bottom-up External HR audit and having a strong whistleblower policy can be effective tools for organizations to improve their HR practices and ensure that employees are protected. However, for these policies to be truly effective, it is essential that the leadership team is committed to creating a supportive environment for employees to voice their concerns and take appropriate actions to address them
If the HR Department is like a sitting duck and just there to protect the Organisation's interest and subtly mask the Unfriendly Policies of the Organisation, then nothing could be more discouraging from an Employee's perspective. Even the top organizations are faltering in this issue of Job Satisfaction. Perhaps they need to re-evaluate their business goals and ensure that they align with the market trends, the organization's mission, vision, and values – which, in many cases, are just empty words without any real implementation. Are their goals driven solely by excessive greed for capital gains and profit maximization at every cost? It's time for organizations to shift their focus from short-term gains to long-term sustainability, including investing in their employees' satisfaction and well-being. This can be done by creating a culture that prioritizes employee satisfaction, promoting transparency, and ensuring that employees have a voice and are valued members of the organization.
Although it is a widely accepted fact that businesses work towards making profits, it is imperative to reflect upon the role of humans in Human Resource Management. Is it just about managing resources, or is there more to it? Unfortunately, looking at the global trends and the functioning of HR departments, it appears that the word "human" has been forgotten. It is essential to question where the line should be drawn and to consider the ethical implications of having unsustainable policies, management and leadership that just works with a sole aim of profit maximisation and ignores the well-being and needs of employees (while claiming a different side in Media or showing lip service towards Corporate Social Responsibility with an empty rhetoric of Vision, Mission and Values- just the words on paper and nothing else).
Companies need to take a more human-centric approach and prioritize employee welfare, growth, and development to ensure sustainable growth and success in the long run. HR departments need to be more empathetic and considerate towards their employees and ensure that they are not merely treated as resources but as valued members of the organization. The Word RESOURCES should be dropped altogether. I think everyone has forgotten the word Human. Its a sad reality these days looking at the global trends and the working of the Organizations.
Employers must provide opportunities for career growth and development, offer competitive compensation and benefits by removing any disparity in pay, promote work-life balance (and Fire Leaders or Managers who promote Work is Life Philosophy).
Creating a positive and inclusive workplace culture that values the well-being of all employees, including women and pregnant women, is crucial for promoting job satisfaction and retaining top talent. One way to demonstrate this is by offering a dignified employee management system that takes into account the unique needs of women in the workplace. For instance, companies can offer extended maternity leave periods of 9-12 months, which can help new mothers focus on their physical and mental health as well as the development of their newborns. Moreover, allowing fathers to take paternity leave of 3-6 months can promote a better work-life balance for both parents and create a supportive environment for the family. By providing such benefits, companies can demonstrate their commitment to employee well-being, which can improve job satisfaction and retention rates. It can also promote a more inclusive workplace culture where all employees feel valued and supported.
Don't Treat 18 hour Work Days as Badge of Honour, neither promote this Hustle Culture – it will do a greater harm in the longer run as this approach won't last long. Sooner or later Employers will have to disband this policy. Promoting 18 Hour Work Day is like promoting Modern Day White Collar Slavery (treating people like cattle) knowingly or unknowingly and all those leaders promote this or follow this approach seem to have extremely narrowed vision both towards business and life.
The hustle culture of startups and top consulting firms and Investment Banks, which often prioritizes work over everything else, can be detrimental to employee well-being and work-life balance. This can make it difficult for employees to take care of their physical and mental health, which can further exacerbate burnout and job dissatisfaction.In the long run, companies that prioritize employee well-being and job satisfaction are more likely to attract and retain top talent, promote a positive and inclusive workplace culture, and achieve better business outcomes. On the other hand, companies that promote a hustle culture and overwork their employees may experience higher turnover rates, decreased productivity, and reputational damage.
These all are small gestures, and if you look at the cost impact, its hardly a fraction but it can provide exponential gains both in terms of People Brand and Motivated Workforce. Needless to say improving job satisfaction can lead to better employee retention, increased productivity, and improved overall business outcomes in every manner.
Are you tired of the same old corporate culture where employees are treated like replaceable cogs in a machine? Do you want to build an organization that values and invests in its people? Or maybe you just want to make sure your HR policies aren't a ticking time bomb waiting to explode.
Whatever your reason, if you're ready to take the leap towards building an employee-centric organization, drop us a line at [email protected] and let's make it happen
You may also like: