In today's rapidly evolving retail landscape, the fusion of technology and marketing has given rise to an unprecedented era of consumer engagement and business growth. Retailers around the world are harnessing the potential of Retail Marketing Technology (RMT) to create more personalized, data-driven, and seamless shopping experiences for their customers.
But what exactly is Retail Marketing Technology, and how does it revolutionize the retail industry? In this article, we'll delve deep into the world of RMT to explore its multifaceted applications, its impact on customer behavior, and its transformative role in shaping the future of retail.
At its core, Retail Marketing Technology refers to the diverse set of tools, strategies, and digital solutions that retailers employ to optimize their marketing efforts and enhance the overall shopping experience for consumers. These technologies span a wide spectrum, encompassing everything from e-commerce platforms and mobile apps to artificial intelligence and data analytics. By integrating these innovations into their operations, retailers can efficiently identify consumer preferences, customize their marketing approaches, and boost sales and customer loyalty.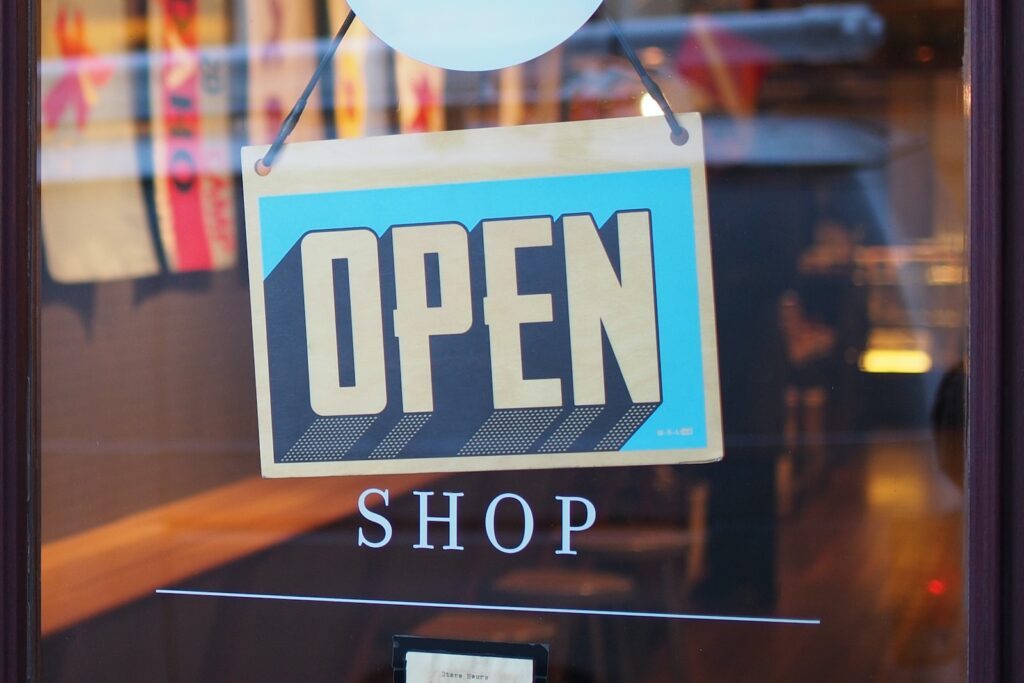 In the following section, we'll dissect the key components of Retail Marketing Technology both technologies and use cases, exploring its significance in shaping the future of retail and how it empowers businesses to thrive in the digital age.
1. Customer Relationship Management (CRM) Systems
Customer Relationship Management (CRM) systems are central to retail marketing. These platforms help retailers manage and analyze customer data, track interactions, and improve customer relationships. They allow retailers to personalize marketing efforts, segment their customer base, and gain insights into customer behavior. Notable CRM systems include Salesforce, HubSpot, and Zoho CRM.
2. Marketing Automation
Marketing automation tools streamline repetitive marketing tasks, allowing retailers to deliver personalized messages at scale. They enable automated email campaigns, lead nurturing, and customer segmentation. These tools enhance efficiency and engagement, with examples like Mailchimp, Marketo, and HubSpot Marketing Hub.
3. Data Analytics and Reporting
Data analytics and reporting tools are essential for understanding customer behavior and campaign performance. Retailers use tools like Google Analytics, Adobe Analytics, and IBM Cognos to gather insights and make data-driven decisions. These tools help track website traffic, conversion rates, and user behavior.
4. Content Management Systems (CMS)
Content Management Systems are vital for retailers to create, publish, and manage online content. Systems like WordPress, Drupal, and Joomla make it easy to create and update product listings, blog posts, and other content. A CMS streamlines content distribution and collaboration among team members.
5. Search Engine Optimization (SEO) and Search Engine Marketing (SEM)
SEO and SEM tools are crucial for improving online visibility. Retailers use tools like Moz, SEMrush, and Ahrefs to optimize their websites for search engines, drive organic traffic, and run paid advertising campaigns on platforms like Google Ads and Bing Ads.
6. Email Marketing Platforms
Email marketing remains a powerful tool for retail marketing. Platforms like Mailchimp, Constant Contact, and SendinBlue enable retailers to create and distribute email campaigns, newsletters, and product promotions. They also facilitate list segmentation and A/B testing for maximum impact.
7. Social Media Management
Social media is a significant retail marketing channel. Tools like Hootsuite, Buffer, and Sprout Social help retailers manage their social media presence efficiently. These platforms enable scheduling, monitoring, and engagement across various social media platforms.
8. Customer Feedback and Reviews
Gathering and analyzing customer feedback and reviews is critical for retailers. Tools like Trustpilot, Yotpo, and Bazaarvoice allow retailers to collect and showcase customer reviews, building trust and credibility among potential buyers.
9. E-commerce Platforms
E-commerce platforms like Shopify, WooCommerce, and BigCommerce are the backbone of online retail. They provide features for setting up online stores, managing products, processing payments, and optimizing the customer shopping experience.
10. Mobile Marketing
Mobile marketing tools and strategies are essential for reaching the growing number of mobile shoppers. Retailers use platforms like Leanplum and Localytics to create mobile app marketing campaigns, push notifications, and in-app advertisements.
11. Affiliate Marketing Software
Affiliate marketing software, such as PartnerStack and Refersion, allows retailers to manage affiliate programs. Retailers can recruit and track affiliate partners who promote their products or services for a commission.
12. Loyalty Programs
Loyalty programs are effective for retaining customers. Tools like Smile.io and LoyaltyLion help retailers create and manage customer loyalty programs, rewarding repeat purchases and engagement.
13. Personalization and Customer Journey Mapping
Personalization is key to engaging customers. Tools like Dynamic Yield and Evergage enable retailers to segment their audience, tailor messages, and optimize the customer journey for conversions.
14. In-Store Technology
In-store technology like point-of-sale (POS) systems, mobile payment solutions, and inventory management software is crucial for brick-and-mortar retailers. These technologies improve the customer experience and streamline operations.
15. Augmented Reality (AR) and Virtual Reality (VR)
AR and VR technologies are revolutionizing retail. Tools like Shopify AR and Hololens offer immersive shopping experiences, allowing customers to visualize products before purchase, both online and in-store.
16. Chatbots and AI-Powered Customer Support
AI-driven chatbots and customer support solutions, such as Intercom and Zendesk, enhance customer service and streamline inquiries. Retailers use them to provide quick responses to common questions and offer 24/7 support.
17. Beacon Technology
Beacon technology like Apple's iBeacon and Google's Eddystone enables retailers to send location-based notifications to customers' mobile devices. This technology enhances the in-store shopping experience with personalized offers and information.
18. Point-of-Sale (POS) and Inventory Management
Retailers rely on POS systems like Square, Lightspeed, and Vend for processing transactions and managing inventory. These tools help retailers track sales, monitor inventory levels, and streamline checkout processes.
19. Voice Search Optimization
As voice search becomes more popular, retailers use SEO techniques to optimize for voice queries. This strategy ensures that their products or services are found when consumers use voice assistants like Amazon's Alexa or Google Assistant.
20. Blockchain for Supply Chain Transparency
Blockchain technology offers supply chain transparency for retailers. Companies like IBM and Walmart are using blockchain to track and verify the origin of products, enhancing trust and transparency in the supply chain.
21. Augmented Reality Fitting Rooms
Innovative retailers are implementing AR fitting rooms, allowing customers to virtually try on clothing and accessories. This technology enhances the online shopping experience and reduces the need for physical in-store visits.
22. IoT and Smart Retail
The Internet of Things (IoT) is being used to create smart retail environments. IoT devices can track customer behavior, optimize store layouts, manage inventory, and improve energy efficiency.
23. Virtual Try-On for Makeup and Accessories
Virtual try-on technology, often used in the beauty and fashion industries, lets customers virtually test makeup products and accessories. It provides a convenient way to see how products will look without physical contact.
24. Geo-Fencing and Location-Based Marketing
Geo-fencing technology allows retailers to create virtual boundaries around specific geographic areas. When customers enter these zones, they receive location-based marketing messages and promotions.
25. Voice Commerce
With the rise of voice-activated smart speakers like Amazon Echo and Google Home, voice commerce is becoming a significant trend. Retailers are optimizing their websites for voice search and enabling voice-based shopping experiences.
26. 360-Degree Product Views
Retailers use 360-degree product view technology to provide customers with a more comprehensive look at products, especially in e-commerce. Shoppers can rotate and zoom in on items to examine them closely.
27. Click and Collect (BOPIS)
Buy Online, Pick Up In Store (BOPIS) is a growing trend that bridges the gap between online and offline shopping. Retailers utilize technology to offer convenient in-store pickups for online orders.
28. Social Commerce and Shopping Posts
Social commerce involves selling products directly through social media platforms. Retailers create shopping posts and integrate their online store with platforms like Instagram and Facebook.
29. Digital Signage and Interactive Displays
Digital signage and interactive displays in retail stores capture customer attention. They offer dynamic content, promotional videos, and interactive features that enhance the shopping experience.
30. Sustainability and Eco-Friendly Technologies
Sustainability is increasingly important to consumers. Retailers are using technology to improve supply chain transparency, reduce waste, and implement eco-friendly practices.
31. Gamification in Loyalty Programs
Gamification is integrated into loyalty programs to engage customers in fun and interactive ways. Customers can earn rewards, points, or discounts through games and challenges.
32. Predictive Analytics for Inventory Management
Predictive analytics and machine learning help retailers optimize inventory management by predicting demand, reducing overstock or understock situations, and minimizing wastage.
33. Visual Search
Visual search technology allows customers to search for products by using images or photos. It's particularly useful for fashion and home decor retailers, enabling users to find similar items based on an image they provide.
34. Artificial Intelligence (AI) Personal Shoppers
AI-driven personal shopping assistants help customers find the products that best match their preferences and needs. These assistants can be integrated into websites or apps to provide personalized product recommendations.
35. Blockchain for Authentication and Anti-Counterfeiting
Blockchain technology is being used to verify the authenticity of products, particularly in luxury and high-value goods sectors. Customers can scan product codes to ensure they are purchasing genuine items.
36. Green Supply Chain Management
With an increasing focus on sustainability, green supply chain management tools help retailers track and improve the environmental impact of their supply chain operations.
37. Enhanced Augmented Reality Shopping Experiences
Retailers are continually pushing the boundaries of augmented reality. Some are using AR to create immersive shopping experiences where customers can explore virtual stores or interact with digital elements in physical stores.
38. Neuro-Marketing and Emotional Analysis
Using EEG devices and other technologies, retailers can monitor customers' brain activity and emotional responses to product displays, ads, and shopping experiences. This data helps optimize marketing strategies.
39. Robotic Process Automation (RPA)
RPA technology streamlines routine, rule-based tasks in retail operations, such as order processing, invoice verification, and data entry. It reduces errors and frees up human resources for more strategic activities.
40. 3D Printing
While still emerging, 3D printing in retail can allow for custom product manufacturing and quick prototyping, reducing lead times and waste. For example, some shoe companies offer customized 3D-printed shoe soles.
41. Personalized In-Store Shopping Experiences
In physical retail spaces, technology is used to create personalized experiences. For instance, interactive mirrors can recommend outfits or provide additional product information.
42. Customer Insights from Social Media Listening
Retailers use advanced tools for social media listening and analysis to gain insights into customer sentiments, preferences, and trends, which informs marketing strategies.
43. Inventory Drone Management
Drones are used to perform inventory checks in large retail warehouses, providing a quicker and more efficient method for tracking stock levels.
44. Virtual Assistants in E-commerce
Retailers integrate virtual assistants or chatbots into their e-commerce platforms to help customers navigate products, answer questions, and guide them through the purchase process.
45. AI-Powered Visual Merchandising
AI technology analyzes customer behavior in physical stores to optimize visual merchandising and store layout for higher sales and customer engagement.
46. Sentiment Analysis for Customer Feedback
Retailers use sentiment analysis tools to analyze customer feedback and reviews. These tools can gauge customer sentiment and help retailers understand and address customer concerns more effectively.
47. Predictive Maintenance for Retail Equipment
In retail, predictive maintenance uses sensors and data analytics to predict when equipment like refrigeration units or escalators might fail. This allows retailers to proactively perform maintenance, reducing downtime and costs.
48. Mobile Wallets and Contactless Payments
As the use of mobile wallets and contactless payments grows, retailers are integrating these technologies into their payment systems. This provides a seamless and secure checkout experience for customers.
49. Behavioral Biometrics for Fraud Detection
Behavioral biometrics technology uses patterns of behavior, such as how a user types on a keyboard or holds a smartphone, for security and fraud detection. It's becoming more important in online and mobile retail.
50. Dynamic Pricing Algorithms
Retailers use dynamic pricing algorithms that adjust product prices in real-time based on various factors like demand, competitor pricing, and inventory levels. This maximizes profitability and competitiveness.
51. Internet of Things (IoT) Shelf Tags
IoT shelf tags on physical store shelves can display real-time product information, prices, and promotions. Customers can interact with these digital tags to access additional details.
52. AI-Powered Visual Search for Retail Websites
AI-driven visual search technology allows customers to search for products on retail websites by uploading images or taking photos. It helps customers find products similar to what they have in mind.
53. Subscription Box Services
Retailers are offering subscription box services, curating and delivering products to customers on a regular basis. These services often leverage e-commerce platforms and personalization algorithms.
54. Dark Stores for Online Order Fulfillment
Retailers are converting physical stores into "dark stores" for the exclusive purpose of fulfilling online orders. This model optimizes e-commerce order processing and delivery.
55. Augmented Reality Shopping for Furniture
In the furniture industry, augmented reality technology allows customers to visualize how furniture items would look in their homes before making a purchase.
56. Voice Commerce with Virtual Assistants
Retailers are integrating their online stores with virtual assistants like Amazon's Alexa or Google Assistant, allowing customers to shop through voice commands.
57. Cryptocurrency and Blockchain Payments
Some retailers are now accepting cryptocurrencies like Bitcoin as a payment method, using blockchain technology to secure transactions and provide an alternative payment option for tech-savvy customers.
58. Digital Receipts and Purchase Histories
Retailers are increasingly providing digital receipts and purchase histories to customers. These records help customers track their spending and make returns or exchanges more convenient.
59. Smart Mirrors with AR Try-On
Smart mirrors equipped with augmented reality technology allow customers to virtually try on clothing and accessories in fitting rooms. This tech enhances the in-store shopping experience.
60. Machine Learning for Inventory Forecasting
Machine learning algorithms analyze historical sales data and other factors to improve inventory forecasting. Retailers can optimize stock levels, reduce overstock, and prevent out-of-stock situations.
61. Personalized Packaging and Unboxing Experiences
Retailers are investing in personalized packaging and branding to create memorable unboxing experiences for online shoppers. This branding extends the customer journey beyond the purchase.
62. Consumer Behavior Analytics in Physical Stores
Advanced analytics tools track consumer behavior in physical stores, helping retailers make data-driven decisions about store layouts, product placements, and customer engagement.
63. Cross-Channel Marketing Attribution
Retailers use technology to track and attribute marketing efforts to sales across different channels, ensuring they understand the full customer journey and allocate resources effectively.
64. Augmented Reality Advertising
Augmented reality advertisements enable customers to interact with and experience products or services in their physical environment, increasing engagement and conversion rates.
65. RFID Technology for Inventory Management
RFID (Radio-Frequency Identification) technology helps retailers track inventory in real-time, reduce theft, and improve the accuracy of stock levels.
66. Green and Sustainable Supply Chain Tech
Retailers are incorporating sustainable supply chain technology to reduce environmental impact, improve transparency, and meet the growing demand for eco-friendly products.
67. AI-Powered Chatbots with Emotional Intelligence
AI-driven chatbots are evolving with emotional intelligence features that can detect and respond to customer emotions, offering a more empathetic and personalized customer support experience.
68. Mobile AR Coupons and Discounts
Mobile AR apps and platforms provide location-based coupons and discounts to customers in physical retail locations, encouraging in-store visits and purchases.
69. Inventory-Free Retail Pop-Ups
Some retailers are experimenting with inventory-free pop-up stores. Customers can browse products, and if they make a purchase, the item is shipped to their address, reducing the need for physical inventory.
70. Sustainable and Interactive Packaging
Retailers are exploring sustainable and interactive packaging solutions that reduce waste and enhance the customer experience. Some packaging includes QR codes for interactive content.
71. Geolocation Marketing
Geolocation technology allows retailers to send targeted promotions and offers to customers when they are in proximity to physical stores. Mobile apps and beacons can help deliver personalized messages based on a customer's location.
72. Augmented Reality Navigation for Large Retail Spaces
In extensive retail environments such as malls, augmented reality navigation apps help customers find stores, products, and deals efficiently. This technology enhances the shopping experience.
73. Hyper-Personalization through AI
Artificial intelligence is being used to create hyper-personalized shopping experiences by analyzing customer data, preferences, and behaviors to provide tailored product recommendations and content.
74. Cross-Device User Tracking
Retailers are focusing on tracking user behavior across various devices (computers, smartphones, tablets) to provide a seamless and consistent shopping experience, including features like cart synchronization.
75. User-Generated Content (UGC) Platforms
UGC platforms encourage customers to create content related to products, which retailers can showcase on their websites and in marketing campaigns, building authenticity and trust.
76. Headless Commerce Architecture
Headless commerce separates the frontend and backend of e-commerce platforms, offering flexibility to retailers for creating unique and tailored customer experiences.
77. Social Proof and Urgency Tools
Retailers use tools that display real-time information about product availability, such as "X items left in stock" or "Y people are viewing this product now," to encourage quick purchasing decisions.
78. AI-Enhanced Visual Search for Similar Products
AI-powered visual search extends beyond simple image recognition. It can identify items in images and suggest similar products available for purchase.
79. Subscription-based Retail Models
Retailers are exploring subscription-based models where customers subscribe to receive products or services regularly, such as curated clothing boxes, meal kits, or digital services.
80. Checkout-Free Shopping
Innovative retailers are experimenting with cashierless stores where customers can grab items and walk out without going through a traditional checkout process, enabled by technologies like computer vision and sensors.
81. User Privacy and Data Security
As data privacy becomes a growing concern, retailers are investing in technologies and policies to ensure the security and confidentiality of customer data.
82. AI-Powered Visual Merchandising Analysis
Artificial intelligence can analyze images and videos from in-store cameras to understand customer behavior and optimize product placement and store layouts.
83. Influencer Marketing Platforms
Retailers use influencer marketing platforms to find and collaborate with social media influencers who can promote their products to a broader audience.
84. Interactive Retail Displays
Interactive displays in-store encourage customers to engage with product information, promotions, and experiences, creating an immersive shopping environment.
85. Personalized Size Recommendations for Fashion Retail
AI-driven algorithms help customers find the right size in fashion retail by analyzing body measurements and providing tailored size recommendations.
Retail Marketing Technology is not just a tool for improving the customer experience; it is a dynamic force that reshapes the entire retail ecosystem. As technology continues to advance, so do the opportunities for retailers to interact with their customers in innovative and highly personalized ways. From augmented reality-driven virtual shopping to predictive analytics that forecast buying behaviors, RMT has the potential to unlock new horizons for retailers, ensuring they stay ahead of the curve in an increasingly competitive market.
Retail marketing technology is continually evolving as new tools and strategies emerge, driven by advancements in technology and changes in consumer behavior. Retailers need to adapt and leverage these technologies to stay competitive in the market and meet the expectations of modern consumers.
You May Also Like :