Introduction
In the dynamic landscape of contemporary leadership, the essence of inclusive leadership transcends traditional paradigms, emphasizing the imperative of fostering environments where every individual feels seen, heard, and valued. Inclusive leadership is not merely a checklist of practices but a profound commitment to recognizing and leveraging the diversity of talents, perspectives, and experiences within an organization.
At its core, inclusive leadership goes beyond statistical representation, delving into the realm of creating a culture where differences are not only acknowledged but celebrated. It embodies the art of harnessing the collective strength of a diverse workforce to drive innovation, collaboration, and sustained success. In this era of global interconnectedness, inclusive leaders are architects of environments where individuals are empowered to contribute authentically, fostering a sense of belonging that becomes the cornerstone of organizational resilience and prosperity. This paradigm shift heralds a new era in leadership – one where inclusivity is not just an ideal but the fundamental essence that propels teams and organizations toward excellence.
Diversity Recognition
Acknowledging the diversity within a team entails recognizing and appreciating the unique backgrounds, experiences, and perspectives that each individual brings to the table. Inclusive leaders understand that diversity is not just a checkbox but a rich tapestry that enhances creativity, problem-solving, and overall team dynamics. By valuing this diversity, leaders can create an environment where individuals feel seen and appreciated for their unique contributions, fostering a sense of belonging and motivation.
Consider a global technology firm actively recognizing diversity by implementing a leadership program that celebrates employees' diverse backgrounds. The program not only highlights cultural, ethnic, and gender diversity but also acknowledges the various professional journeys that have shaped individuals. Through monthly spotlights and internal campaigns, the company showcases employees' unique stories, fostering a culture that values the richness diversity brings. This goes beyond mere acknowledgment; it creates an atmosphere where employees feel seen and appreciated for their individual contributions, promoting a sense of pride and unity within the organization.
Equitable Practices
Equitable practices form the backbone of inclusive leadership, ensuring that all individuals have equal opportunities for growth and success regardless of their background. This involves implementing fair and unbiased policies and procedures, from hiring practices to performance evaluations. Leaders committed to equity actively work to eliminate systemic barriers that may disproportionately impact certain groups, creating an environment where everyone has a level playing field to thrive and succeed.
In the finance industry, a commitment to equitable practices is exemplified by a company's approach to promotions. Instead of relying solely on traditional metrics, the company adopts a comprehensive performance evaluation system that considers not only quantitative results but also qualitative contributions and team collaboration. This ensures that promotions are based on a holistic assessment of an individual's skills and potential rather than favoring a particular skill set. The equitable practices reinforce a culture of fairness, boosting morale and creating a workplace where everyone believes they have an equal opportunity to advance.
Active Listening
At the heart of inclusive leadership is the skill of active listening. Leaders take the time to genuinely understand and appreciate the diverse perspectives and experiences of their team members. This involves not only hearing words but also understanding the emotions, motivations, and nuances behind them. Through active listening, leaders signal that every voice matters, creating a culture where individuals feel heard and valued, contributing to a collaborative and innovative work environment.
Consider a scenario where a team is discussing a proposed change in workplace policies. An inclusive leader, committed to active listening, not only hears the words spoken but also tunes into the underlying emotions and nuances conveyed by team members. During the discussion, the leader refrains from immediate judgment or intervention.
Instead, they actively engage with each speaker, making eye contact, nodding affirmatively, and providing verbal cues to signify attention. When a team member expresses concerns about the potential impact of the policy change on work-life balance, the inclusive leader doesn't dismiss the comment but rather probes deeper, seeking to understand the specific challenges faced.
In this example, active listening goes beyond the surface, allowing the leader to comprehend the diverse perspectives and concerns within the team. Subsequently, the leader can address these concerns constructively, demonstrating a commitment to inclusivity by acknowledging and incorporating the varied viewpoints into the decision-making process. Active listening, in this context, becomes a catalyst for creating an environment where every team member feels heard, valued, and integral to the collective discourse.
Empowering Others
Inclusive leaders go beyond mere delegation; they actively empower team members by recognizing and leveraging their unique skills and perspectives. By fostering an environment where individuals feel empowered to take initiative, make decisions, and contribute to the team's success, leaders inspire a sense of ownership and accountability. This empowerment is a catalyst for innovation, as individuals from diverse backgrounds bring their unique strengths to the forefront, enhancing the overall effectiveness of the team.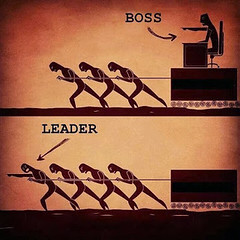 In the realm of education, a university dean actively empowers faculty members by establishing a mentorship program that pairs seasoned professors with junior faculty. This program not only facilitates knowledge transfer but also empowers junior faculty members to contribute their fresh perspectives to curriculum development and academic initiatives. By empowering others, the dean not only ensures a smoother transition for new faculty but also creates an academic environment that values the input of all members, fostering collaboration and innovation.
Cultural Competence
Cultivating cultural competence is a cornerstone of inclusive leadership. This involves developing an understanding and appreciation for the diverse cultural backgrounds within the team. Inclusive leaders educate themselves and their teams about different cultures, traditions, and values, promoting an atmosphere of mutual respect. Cultural competence goes beyond tolerance; it involves actively seeking to learn from and celebrate diverse cultures, fostering an environment where individuals from all backgrounds feel welcomed and valued.
A multinational marketing agency demonstrates cultural competence by implementing mandatory cultural sensitivity training for all employees. This training goes beyond basic awareness, delving into the nuances of different cultural norms, communication styles, and business etiquettes. This proactive approach ensures that employees are equipped to navigate diverse client relationships effectively, avoiding cultural misunderstandings. By prioritizing cultural competence, the agency not only enhances its global reputation but also fosters a workplace culture that values and respects the diverse backgrounds of its team members.
Empathy and Emotional Intelligence
Inclusive leadership, anchored in empathy and emotional intelligence, transcends traditional paradigms by placing a profound emphasis on understanding and valuing the unique perspectives and emotions of individuals within an organization. Leaders who embody this approach actively cultivate a workplace culture where empathy serves as the cornerstone for fostering connection and collaboration.
For instance, consider a team confronted with a challenging project deadline. An inclusive leader with high emotional intelligence doesn't merely focus on task completion but takes the time to understand the emotional well-being of team members. This leader may recognize signs of stress or burnout, and instead of pushing harder, adopts an empathetic stance. They initiate open conversations, listen attentively to concerns, and collaboratively explore solutions to alleviate pressure. This not only enhances team morale but also establishes a foundation of trust and understanding. Through the lens of inclusive leadership, empathy becomes a powerful tool for recognizing and navigating the emotional landscape of a diverse team, ultimately contributing to an environment where each individual feels acknowledged, supported, and empowered.
Collaborative Decision-Making
Inclusive leaders recognize that the best decisions often emerge from a collaborative and diverse decision-making process. They actively involve team members in decision-making, seeking input from various perspectives. This collaborative approach not only leads to well-informed and thoughtful decisions but also instills a sense of ownership and commitment among team members. By valuing and incorporating diverse viewpoints, leaders create a workplace culture that embraces collective intelligence and innovation.
In a manufacturing company, leaders embrace collaborative decision-making by implementing cross-functional teams for major process improvements. These teams comprise members from diverse departments, including production, quality control, and logistics. By involving representatives from various facets of the organization, leaders ensure that decisions are informed by a comprehensive understanding of the entire production lifecycle. This collaborative approach not only leads to more informed decisions but also instills a sense of ownership and accountability among team members, fostering a culture of collective responsibility.
Inclusive Communication
Inclusive communication is an art that inclusive leaders master. This involves using language and communication styles that resonate with diverse audiences. Leaders must be mindful of the potential impact of their words and expressions, ensuring that their communication fosters understanding and inclusivity. By embracing inclusive language, leaders create a welcoming atmosphere where individuals from different backgrounds feel acknowledged and respected, reinforcing a sense of belonging within the organization.
In the hospitality sector, a hotel chain adopts inclusive communication practices by ensuring that all official communications are translated into multiple languages commonly spoken by its diverse workforce. This extends beyond written communication to include verbal communication in team meetings and training sessions. By embracing inclusive language, the hotel not only ensures that all employees understand crucial information but also signals a commitment to creating an environment where language barriers do not hinder effective communication. This practice fosters a sense of inclusion, where employees from different linguistic backgrounds feel valued and integral to the organization.
Continuous Learning
Inclusive leaders adopt a mindset of continuous learning about diversity, equity, and inclusion. They understand that these concepts are dynamic and evolving, requiring ongoing education and self-reflection. Leaders stay informed about the latest research, best practices, and emerging trends in the field of diversity and inclusion. This commitment to continuous learning not only enhances their own understanding but also sets an example for the team, promoting a culture where everyone is encouraged to learn and grow.
In the technology industry, a software development company prioritizes continuous learning by instituting a dedicated learning budget for each employee. This budget can be used for attending conferences, enrolling in online courses, or participating in skill development programs. The company also encourages employees to share their learnings with the team through internal workshops and knowledge-sharing sessions. By fostering a culture of continuous learning, the company not only stays at the forefront of industry advancements but also nurtures a workforce that is adaptive, innovative, and collectively invested in staying ahead in a rapidly evolving landscape.
Fair Recognition and Rewards
Ensuring fair recognition and rewards is a crucial aspect of inclusive leadership. Leaders actively work to eliminate biases in the acknowledgment of individual and team contributions. By implementing transparent and unbiased recognition and reward systems, leaders send a powerful message about the organization's commitment to equity. This fosters a culture where every individual, regardless of their background, feels motivated and appreciated for their efforts, contributing to a positive and inclusive workplace environment.
A retail giant exemplifies fair recognition and rewards by implementing a transparent bonus structure that considers both individual and team performance. This structure ensures that employees across various roles, from frontline staff to managerial positions, have a clear understanding of how their contributions impact their bonuses. Additionally, the company actively celebrates achievements at all levels, avoiding favoritism and acknowledging the diverse roles that contribute to overall success. This approach not only boosts morale but also creates a workplace where everyone feels recognized and fairly rewarded for their efforts.
Addressing Unconscious Bias
Inclusive leaders understand the impact of unconscious bias on decision-making and interpersonal interactions. They actively work to identify and address these biases, both within themselves and the broader team. This involves providing training and resources to raise awareness about unconscious bias and implementing strategies to mitigate its effects. By addressing unconscious bias, leaders create a fair and equitable environment where individuals are evaluated based on their skills, contributions, and potential rather than preconceived notions.
In the legal profession, a law firm addresses unconscious bias through a comprehensive training program for hiring managers. This program includes workshops, case studies, and simulations designed to raise awareness about unconscious biases that may influence hiring decisions. The firm also implements blind recruitment practices to ensure that initial assessments are based solely on qualifications. By actively addressing unconscious bias, the law firm not only fosters a fair and inclusive hiring process but also sets the foundation for a diverse and talented legal team.
Promoting Accessibility
Creating an accessible work environment is a fundamental practice of inclusive leadership. Leaders ensure that physical spaces, digital platforms, and communication methods are accessible to individuals of all abilities. This includes providing accommodations for individuals with disabilities, promoting an inclusive atmosphere where everyone can fully participate and contribute. By actively addressing accessibility concerns, leaders demonstrate a commitment to creating a workplace that values and includes individuals with diverse abilities.
A technology startup promotes accessibility by implementing ergonomic workstations and assistive technologies for employees with disabilities. Additionally, the company ensures that its digital platforms, including internal communication tools and training materials, are accessible to individuals with various abilities. By proactively addressing physical and digital accessibility, the startup creates an inclusive work environment where employees of all abilities can contribute effectively. This commitment goes beyond compliance, signaling a genuine effort to remove barriers and promote equal opportunities for everyone.
Cultivating a Sense of Belonging
Inclusive leaders prioritize cultivating a sense of belonging within the organization. This involves creating a culture where every individual feels accepted, valued, and included. Leaders actively work to eliminate barriers that may make certain individuals feel like outsiders. By fostering a sense of belonging, leaders contribute to higher levels of employee engagement, satisfaction, and overall well-being, creating a positive and cohesive workplace culture.
In the healthcare sector, a hospital cultivates a sense of belonging by organizing regular team-building activities that celebrate cultural diversity. These activities range from potluck lunches featuring dishes from different cultures to team-building exercises that incorporate cultural traditions. By fostering an environment where employees feel a sense of belonging beyond their professional roles, the hospital creates a tight-knit and supportive community. This sense of belonging contributes to higher job satisfaction, lower turnover rates, and a positive workplace culture.
Leadership Accountability
Inclusive leadership requires accountability at all levels of the organization. Leaders set clear expectations for promoting diversity, equity, and inclusion, holding themselves and others accountable for creating and sustaining an inclusive environment. This involves transparent communication about organizational values and commitments to diversity, coupled with measurable goals and benchmarks to track progress. By holding leaders accountable, organizations ensure that inclusive practices are integrated into everyday operations and decision-making processes.
In the finance industry, a CEO demonstrates leadership accountability by establishing a Diversity, Equity, and Inclusion (DEI) council comprising leaders from various departments. This council is responsible for setting DEI goals, tracking progress, and holding leaders accountable for fostering an inclusive workplace. The CEO actively participates in council meetings, signaling a top-down commitment to leadership accountability in promoting diversity and equity. This approach ensures that inclusive practices are integral to the company's strategic priorities and not treated as a secondary concern.
Conflict Resolution
Inclusive leaders implement fair and unbiased conflict resolution processes. They recognize that conflicts may arise within diverse teams, and addressing these conflicts impartially is crucial for maintaining a healthy work environment. Inclusive leaders understand that conflicts can stem from diverse perspectives, experiences, and communication styles. When conflicts arise, these leaders actively engage in fair and unbiased conflict resolution processes.
In the entertainment industry, a production company addresses conflicts arising from creative differences by implementing a structured conflict resolution process. This process involves facilitated discussions and mediation sessions where team members can openly express their viewpoints. The company recognizes that conflicts are inherent in creative collaborations and actively works to turn them into opportunities for innovation. By addressing conflicts impartially and fostering open communication, the production company not only resolves issues but also creates an environment where diverse perspectives contribute to groundbreaking creative outcomes.
Building Inclusive Teams
Actively working to build diverse and inclusive teams is a multifaceted commitment that goes beyond token representation. Inclusive leaders understand the value of assembling teams that encompass a broad spectrum of skills, experiences, and perspectives. This involves intentional efforts in recruitment, fostering an environment that attracts individuals from various backgrounds.
Diversity in teams not only reflects a commitment to equity but also serves as a strategic advantage, enhancing creativity, problem-solving, and overall team performance. Inclusive leaders actively seek out and value differences, recognizing that a heterogeneous team brings a richness of ideas and approaches. They champion an inclusive culture that not only welcomes diversity but also ensures that every team member feels empowered to contribute their unique strengths. By actively fostering inclusivity within teams, leaders not only create a more dynamic and innovative work environment but also set the stage for improved collaboration and productivity.
In the pharmaceutical sector, a research and development company actively builds inclusive teams by implementing a mentorship program that pairs seasoned researchers with junior scientists from diverse backgrounds. This program not only facilitates knowledge transfer but also creates a supportive environment where junior scientists feel empowered to contribute their unique perspectives. By actively working to build diverse teams, the company ensures that research initiatives benefit from a broad range of skills and experiences, ultimately leading to more innovative and comprehensive solutions.
Employee Resource Groups
Supporting and encouraging the formation of employee resource groups (ERGs) is a pivotal strategy for cultivating an inclusive workplace. ERGs provide a platform for underrepresented groups to connect, share experiences, and advocate for inclusivity. Inclusive leaders recognize the importance of these groups in creating a sense of community within the organization. By endorsing the formation of ERGs, leaders empower employees to express their unique perspectives, fostering a culture where differences are not only acknowledged but celebrated. ERGs serve as forums for mentorship, professional development, and networking, offering invaluable support to underrepresented individuals. Inclusive leaders actively engage with ERGs, demonstrating a commitment to understanding the experiences of diverse employees and incorporating their insights into broader organizational initiatives. By endorsing and participating in ERGs, leaders contribute to a workplace culture that values diversity as a strength and actively seeks to amplify the voices of all employees.
In the tech industry, a large software company supports employee resource groups (ERGs) by providing dedicated resources and budget for their initiatives. These ERGs focus on various aspects of diversity, including gender, ethnicity, and LGBTQ+ representation. The company actively promotes ERG events, such as networking sessions, workshops, and awareness campaigns, creating a platform for underrepresented groups to connect, share experiences, and influence positive change within the organization. By supporting ERGs, the company not only demonstrates a commitment to diversity and inclusion but also empowers employees to be catalysts for positive cultural transformation.
Measuring Inclusion
Implementing metrics and feedback mechanisms to measure and assess the inclusivity of the workplace and leadership practices is an essential aspect of fostering diversity and equity. Inclusive leaders understand that what gets measured gets managed, and they prioritize the establishment of quantitative and qualitative indicators of inclusivity. This involves developing key performance indicators (KPIs) that go beyond mere representation numbers to encompass factors such as employee satisfaction, sense of belonging, and opportunities for growth. Feedback mechanisms, including surveys and focus group discussions, provide valuable insights into the lived experiences of employees, helping leaders identify areas for improvement. Inclusive leaders leverage data to track progress, celebrate successes, and address challenges in real-time. By systematically measuring inclusion, leaders not only demonstrate a commitment to accountability but also create a culture of continuous improvement, ensuring that diversity and equity remain integral to the organization's DNA.
A consulting firm measures inclusion by implementing a comprehensive diversity and inclusion scorecard that incorporates both quantitative and qualitative metrics. This scorecard includes employee satisfaction surveys, diversity representation data, and feedback from diversity and inclusion initiatives. By regularly assessing and analyzing these metrics, the firm gains insights into the effectiveness of its inclusion efforts. This data-driven approach not only holds leaders accountable for progress but also informs strategic decisions to continuously enhance the organization's inclusivity.
Flexibility and Accommodation
Flexibility and accommodation represent pivotal aspects of inclusive leadership that prioritize recognizing and accommodating diverse needs within the workforce. Inclusive leaders understand that a one-size-fits-all approach is insufficient in a diverse workplace. By championing flexibility, leaders acknowledge and respect the varied personal circumstances, working styles, and life situations of their team members. This involves implementing policies that allow for flexible work hours, remote work options, and tailored accommodations for individuals with different needs or abilities.
Inclusive leaders actively promote a culture that values work-life balance, understanding that employee well-being is integral to sustained productivity. Moreover, accommodation extends beyond physical workspaces to encompass diverse communication styles, ensuring that individuals can contribute effectively in ways that suit their strengths. By prioritizing flexibility and accommodation, leaders not only create a more inclusive work environment but also signal a commitment to supporting the holistic needs of each employee.
In the legal profession, a law firm embraces flexibility and accommodation by implementing a remote work policy that accommodates diverse personal circumstances. This policy allows employees to balance work commitments with family responsibilities or health considerations. Additionally, the firm provides flexible working hours, recognizing that different individuals have peak productivity at different times. By prioritizing flexibility and accommodation, the law firm not only attracts a diverse talent pool but also promotes a culture of understanding and support, contributing to overall employee satisfaction and well-being.
Conclusion
The essence of inclusive leadership represents more than a contemporary leadership approach; it is a transformative force that redefines organizational dynamics and propels them into a realm of unparalleled excellence. Through the deliberate cultivation of environments where diversity is not just recognized but celebrated, inclusive leadership becomes the catalyst for innovation, collaboration, and enduring success. It is a commitment that extends beyond the confines of mere representation, delving into the intricacies of fostering a culture where every individual feels valued, heard, and empowered.
As leaders embrace the art of harnessing the collective strength of a diverse workforce, they architect environments that inspire authenticity and contribute to a profound sense of belonging. In this interconnected global era, inclusive leadership emerges as a cornerstone of resilience and prosperity, steering organizations toward a future where differences are not only accepted but embraced. This paradigm shift heralds a new era in leadership, one where inclusivity is not just an ideal but the very essence that propels teams and organizations toward heights of achievement previously thought unattainable. As the journey of inclusive leadership unfolds, it paints a picture of organizational landscapes thriving on diversity, resilience, and a collective commitment to excellence.
You May Also Like