Introduction
The question of who holds the title of the ultimate CEO or leader within a company is a complex and multifaceted exploration that extends beyond traditional hierarchies. In the dynamic landscape of modern organizations, leadership is not confined to a singular figurehead but is a collective and adaptive force that emerges from various quarters.
This comprehensive article embarks on a journey to dissect the essence of leadership in contemporary business realms, exploring the roles, characteristics, and nuances that contribute to defining the ultimate CEO or leader.
Disclaimer: The perspectives shared herein represent the author's personally crafted framework for leadership, cultivated over the course of the last 22+ years through diverse experiences in both personal and professional spheres. Any attribution to the comprehensive 8-fold Blockchain Leadership Path outlined within should be accompanied by proper citations.
1. The Ultimate CEO: Timeless Leadership Wisdom
Role and Responsibilities: Traditionally, the Chief Executive Officer (CEO) has been the core of organizational leadership, responsible for shaping strategic directions, making pivotal decisions, and embodying the vision and values of the company. A critical characteristic of an effective CEO is the ability to set the ethical tone for the entire organization. This involves not only articulating ethical principles but consistently integrating them into the day-to-day operations.
From establishing corporate social responsibility initiatives to ensuring fair and inclusive practices, the traditional CEO serves as the ethical compass that guides the organization through a myriad of challenges. The viewpoint of various stakeholders, including employees, customers, and investors, becomes a crucial consideration in ethical decision-making.
Characteristics of an Effective CEO: Effective CEOs exhibit a range of characteristics, including strategic vision, strong decision-making skills, adaptability, and the ability to inspire and motivate teams with unwavering commitment to Ethics, Integrity and Honesty.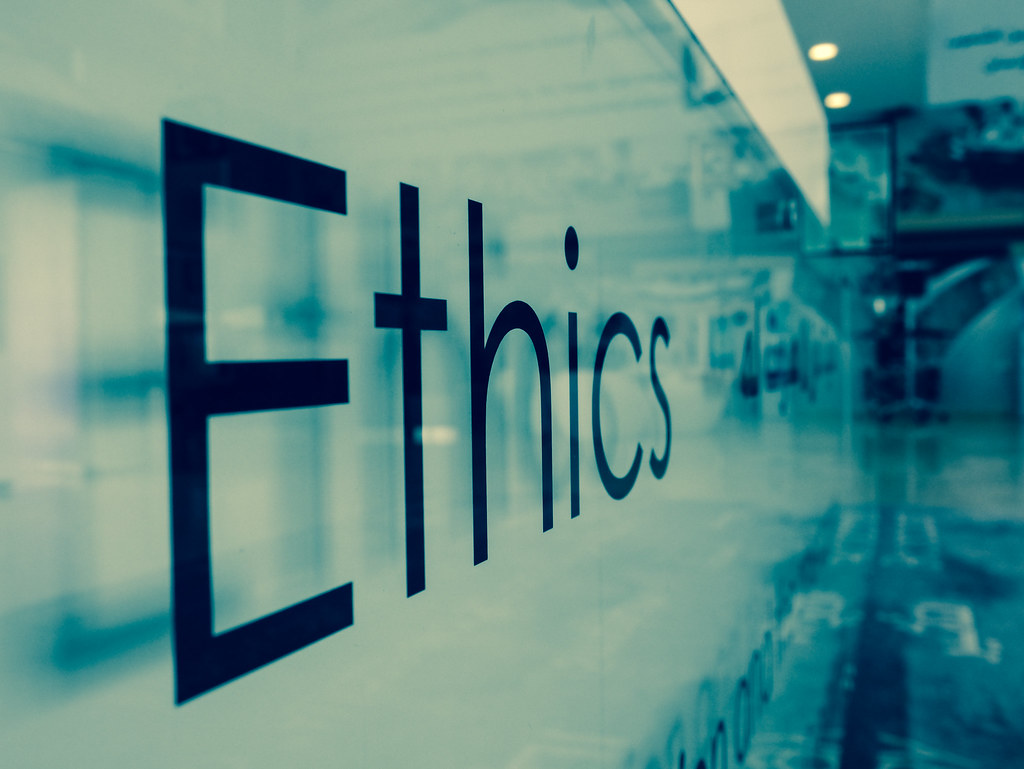 2. How Does One Develop Unwavering Commitment to Integrity and Honesty
My 20+ Years Experience in the Business Industry has helped in creating Broad Framework for Leadership that is Out of the Ordinary and not for mere mortals. It Calls for Consistent Sacrifices and Staying True to One's Vision, Mission and Values beyond the allure of the conventional and the ephemeral pursuit of short-term gains.
Embarking on the journey to become an Ethical Leader of stature is akin to navigating an 8-step blockchain, a pathway illuminated by simplicity yet demanding consistent hard work and sacrifices to remain true to one's purpose. Each step serves as a foundational block, reinforcing the commitment to ethical leadership in a world often tested by moral ambiguities.
It took me Blood, Sweat and Tears to be true to my Principles which were created in first place by Being Devoted to my Parents. The Devotion to the Creator that Created you creates that Invisible Force of Energy Around you that Shields you in all forms of Warfare. Perhaps this virtue is looked down upon by many in today's world and is one of the most Underrated Virtues or an Aspect that is rarely every spoken in any Leadership Forum. Lets discuss what this 8-step Leadership blockchain is.
Step 1.Zero Tolerance for Untruth —–> Step 2. Formulate Principles —– > Step 3. Principles lead to Devotion —–> Step 4. Devotion Manifests Ruthless Observation of Self and Surroundings —–> Step 5. Will to Formulate an Intent that Creates Bias for Action —- > Step 6.Repetition of Action under different Situations Ensures Consistency —– > Step 7. Unwavering Commitment to Ethics, Honesty and Integrity—–> Step 8. Uncompromised Leadership in all Situations
Step 1: Zero Tolerance for Untruth
At the genesis of ethical leadership lies an unwavering commitment to truth. A leader of stature embraces zero tolerance for untruth, understanding that honesty is the bedrock upon which trust is built. By cultivating a culture where deception is unequivocally rejected, the leader establishes a foundation for genuine and transparent relationships with colleagues, stakeholders, and the broader community.
Step 2: Core Principles
Zero tolerance for untruth is the bedrock upon which principled leadership stands tall. Principles act as the guiding compass for ethical leaders. Establishing and adhering to a set of principles ensures a consistent moral framework that withstands the tests of time and external pressures. A leader grounded in principles navigates the complexities of decision-making with integrity, providing a stable and unwavering foundation for the entire organization. The foundation of strong principles is intricately linked to the unequivocal commitment to zero tolerance for untruth.
Without the firm conviction to dismiss untruths in all circumstances, the integrity of any principle becomes compromised. The very essence of principles relies on truth as its cornerstone. It signifies a leader's unwavering commitment to honesty, transparency, and moral clarity. By embracing this zero-tolerance stance, a leader not only fortifies their principles but also fosters an environment of trust and reliability. It is through the rejection of untruths that principles gain strength and credibility, becoming guiding beacons that shape ethical decision-making and solidify the moral fabric of both leaders and the organizations they lead.
Step 3: All Round Devotion .
Devotion to the cause of Ethical Leadership is not merely a duty; it is a heartfelt commitment to a higher purpose. A leader of stature approaches their responsibilities with a sense of devotion, recognizing the impact of their actions on the well-being of individuals, the organization, and society at large. This devotion fuels a sense of responsibility that goes beyond mere obligation. Your Ruthless Devotion to Principles often emerges from your Undying Devotion to the Closest Relationships, Your Parents, Family etc even in the situations that at times question your Devotion. Introspect – Why this is?
Would you be around your Parents when they grow old ? or Send them packing to Old Age Homes – and then if you Claim to be the Champion of Causes for your Stakeholders and Customers when you could not Champion the Most basic cause – Devotion to the Creator that Created you. Devotion to your Mother (Excluding cases where children are at the Receiving ends).
A Devoted Ethical Leader is someone who exemplifies unwavering commitment and integrity in every facet of life, not just professionally but also personally and socially. The idea of an uncompromised Devoted leader extends beyond business success to a profound dedication to principles that transcend mere profitability. The notion of questioning whether one would be around their parents when they grow old, offering care and love, or resort to sending them to old age homes (excluding cases where Children have been at the receiving ends), serves as a poignant litmus test for true leadership.
A Truly Devoted leader is one who doesn't compartmentalize devotion; they extend it to their personal relationships, societal responsibilities, and professional endeavors. While examples of business successes abound, true icons of devoted leadership are scarce, as they are tested not only in boardrooms but in the very fabric of their daily lives. The essence lies in championing causes that reflect a commitment to humanity, family, and values, showcasing a leader's ability to navigate challenges with an unwavering moral compass in every sphere of existence.
Step 4: Ruthless Observation of Self and Surroundings
Self-awareness and acute observation of the surroundings form the crux of ethical leadership. A leader committed to ethical stature engages in ruthless self-observation, identifying personal biases, strengths, and areas for growth. Simultaneously, they keenly observe the organizational landscape, understanding the dynamics that may influence ethical decision-making.
Step 5: Will to Formulate an Intent that Creates Bias for Action
Intent is the catalyst for ethical action. A leader with a clear and ethical intent creates a bias for action within the organization. This intent serves as a beacon, guiding decisions and actions toward ethical outcomes. The will to formulate and communicate this intent shapes the organizational culture, fostering a collective commitment to ethical practices.
Step 6: Repetition of Action Ensures Consistency
Consistency is the fundamental genesis of ethical leadership. Repetition of ethical actions, decisions, and behaviors reinforces the leader's commitment to ethical principles. Consistency builds trust and credibility, allowing the organization to weather challenges with resilience. The strength of principles lies not in sporadic adherence but in the repetitive demonstration of values over time. Consistency is the currency through which trust is earned and credibility is established.
Leaders who repetitively align their actions with core principles instill confidence in their teams, stakeholders, and the broader community. This consistency becomes a hallmark of their leadership style, creating a culture where principles are not mere rhetoric but a lived reality. It is this repetition of principled action that forges a resilient and enduring ethical framework, shaping not only the leader but also the organizational identity and reputation.
Step 7: Unwavering Commitment to Ethics, Honesty, and Integrity
Consistent action, rooted in the unwavering adherence to core principles, serves as a tangible manifestation of an individual's commitment to ethics, honesty, and integrity. It is through the persistent alignment of actions with these fundamental principles that a leader not only articulates but also exemplifies their dedication to a moral compass and . This Unwavering Commitment to Ethics, Honesty, and Integrity becomes a powerful testament to the leader's character, fostering an environment of trust and dependability.
The integration of ethics into everyday actions transcends rhetoric, creating a culture where ethical behavior is not just a guideline but an inherent part of the organizational DNA. Leaders who consistently uphold core principles demonstrate that their commitment to ethics, honesty, and integrity is not contingent on external factors or situational convenience; rather, it is an ingrained aspect of their leadership philosophy. In turn, this unwavering commitment paves the way for a culture of transparency, accountability, and enduring organizational success.
Ethical leaders stand firm in their commitment to a triad of values: ethics, honesty, and integrity. This commitment transcends situational challenges and external pressures. It becomes a cornerstone of the leader's identity and sets the standard for the entire organization. Unwavering commitment ensures that ethical considerations are at the forefront of every decision and action.
Step 8: Uncompromised Leadership
The pinnacle of Devoted Ethical leadership is uncompromised leadership. This involves making difficult choices when faced with conflicting interests, always leaning toward the ethical path. It requires resilience in the face of adversity and the courage to stand by ethical principles even when it might be unpopular. Uncompromised leadership is the culmination of the 8-fold path, signifying the leader's unwavering dedication to ethical excellence.
Summary : Often the Notions of Integrity and Honesty stem from Zero Tolerance for Untruth. Zero Tolerance for Untruth leads to Principles and Devotion to those Principles creates Love, Empathy and Fosters Relationships. This further Manifests Drive or Will to Form an Intent after Ruthlessly Observing Self or the Nature of Reality around oneself. Leader's Will to Form an Intent Creates Bias for Action and Speed to Deliver and its Repetition determines his Consistency to Remain Committed to Honesty and Integrity.
Consistency of Commitment to Virtues of Honesty and Integrity further Leads to Epic Uncompromised Leadership that is so desirable in today's Profit and Greed Driven Capitalist World. Its quite unbecoming of a CEO if he doesn't chose his words and actions carefully and easily gives way to Emotions or at slightest provocation or uncomfortable feedback.
Any Missing Link in this 8 Fold Blockchain of Leadership leads to inconsistent Commitment to Principles. Missing Links Cause the Acts of Integrity to become Situational and as Per Convenience. CEOs or Leaders are often seen as the face of the company, representing its ethos both internally and externally. A CEO who views Ethical Leadership as a Dynamic and Evolving Process, Rather than a Static Set of Rules, fosters an environment where Integrity and Transparency become ingrained in the Corporate Culture.
In conclusion, the 8-fold blockchain path to Ethical Leadership is a transformative journey that requires continual self-reflection, dedication, and a profound commitment to ethical principles. Leaders who traverse this path with sincerity and resilience not only elevate their own stature but also inspire a culture of integrity and ethical excellence within their organizations.
3. The Ultimate CEO – Leadership in Flux: A Dynamic Paradigm Shift
Throughout my extensive journey spanning 25 years in various professional, personal, and social realms,, I've witnessed a transformative shift in leadership dynamics. Shared leadership, a potent catalyst for change, has emerged, disrupting traditional hierarchical structures. This paradigm shift emphasizes collaboration and inclusiveness, recognizing that impactful guidance can emanate from diverse organizational levels.
In advocating shared leadership, the integration of varied perspectives extends beyond upper management to embrace the valuable insights of middle management. From the standpoint of an employee, this approach cultivates a more inclusive workplace, where diverse voices are not merely heard but genuinely valued.
At the core of this evolution lies the acknowledgment that leadership is a collective responsibility, and ethical decision-making is a collaborative endeavor that surpasses the confines of the executive suite. As someone with extensive experience, I appreciate the imperative for CEOs to perceive leadership as a shared responsibility, understanding that ethical decision-making involves a collaborative effort that extends far beyond the executive echelons.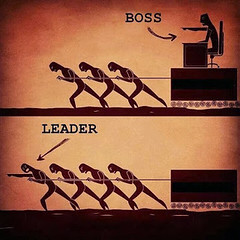 3.1 Use Cases and Examples of Shared Leadership
Let us discuss how Adoption of Shared Leadership Principles could bring about Revolutionary Change in the Organizational Culture and Policies and also bring a remarkable turn around in terms of how it appeals to the average consumer.
3.1.1 Shared Leadership in Food Technology Innovation
In a cutting-edge food technology company, a transformative approach to leadership centered around shared leadership principles was implemented to foster innovation and adaptability in a rapidly evolving industry. Traditional top-down decision-making was replaced with a collaborative leadership model that encouraged contributions from employees at various levels.
Example Scenario: The company aimed to revolutionize its product line by introducing sustainable packaging solutions. Instead of relying solely on directives from upper management, a cross-functional team comprising packaging specialists, food scientists, and marketing experts was formed. This diverse team collectively shaped the strategy, incorporating insights from different perspectives. This shared leadership approach not only accelerated the development of eco-friendly packaging but also instilled a sense of ownership among team members, resulting in a more sustainable and market-responsive product line. This example illustrates how shared leadership principles can drive innovation and positive change in the dynamic landscape of food technology.
3.1.2 Transforming Customer Success Leadership in IT Services
In a visionary move that reflected a deep commitment to customer satisfaction, the leader of an esteemed IT Services Organization spearheaded a transformative initiative. Recognizing the critical role Customer Success Managers (CSMs) play in fostering client relationships and addressing evolving needs, the leader championed the empowerment of CSMs as advocates for customers and challengers of diluted and outdated non transparent and non customer centric policies. This strategic vision stems from a profound realization that the organization's long term success is intricately linked to establishing trust with each individual customer.
It underscores the deliberate choice to Prioritize Customer Trust over Revenue Metrics, acknowledging that allowing a significant trust deficit to accumulate over time could lead to substantial long-term losses. In such a scenario, the organization risks fading from the collective memory of customers, despite any short-term gains. This approach accentuates the paramount importance of cultivating trust as a foundational element, recognizing that a sustained deficit in trust on a large scale can have enduring negative or dire consequences including being reduced to nothing by its Competitors
Example Scenario: The company identifies a trend where some customer feedback indicated dissatisfaction with the responsiveness of technical support as well as frustration with the Pricing Policies that favours Customer Acquistion more than Customer Retention. Instead of solely relying on executive decisions, CSMs are empowered to lead a customer-centric task force.
They engage directly with customers, understanding pain points, and collaborated with technical teams to streamline support processes. Additionally, when policies threaten to dilute the company's commitment to customer satisfaction, CSMs became vocal advocates, representing the customer perspective in discussions with decision-makers.
This initiative transforms CSMs into proactive advocates for customers, leveraging their insights to drive positive changes within the organization. The empowerment of CSMs not only improves customer satisfaction but also ensured the company's policies remained aligned with its mission and values and evolved with time, creating a culture where customer success defined by the Core Metric of Customer Trust is at the forefront of decision-making.
Through this initiative, the leader of the Organization sets in motion a paradigm shift that not only elevated the influence and impact of CSMs but also solidified the company's dedication to upholding its core values in the pursuit of unparalleled Customer Service and also Overall IT Solution Offerings.
4. Honouring their Words: Honesty and Trustworthiness in Leadership
Throughout my extensive experience spanning 20+ years across diverse professional, personal, and social domains,, I've come to recognize the paramount importance of upholding commitments as a cornerstone of ethical leadership. A true CEO isn't someone who makes promises that cannot be fulfilled or provides false reassurances to stakeholders and customers. The defining characteristics of such a leader lie in honesty and trustworthiness, even when delivering challenging news. This unwavering commitment to truthfulness serves to build trust within the organization and fosters confidence among external stakeholders and customers.
From my perspective as an employee, this ethical stance goes beyond mere rhetoric; it actively nurtures a culture of open communication and transparency. The commitment to avoiding false assurances extends to product claims and features, ensuring that the CEO refrains from exaggerating capabilities and remains dedicated to fulfilling commitments. Trust, established through sincere and transparent communication, becomes the bedrock of the CEO's relationships with employees, customers, and investors.
Furthermore, the reluctance of a CEO or organizational leader to prioritize the integrity of their word is widely recognized as a detrimental trait. When leaders neglect the importance of honoring commitments, it creates waves of distrust and uncertainty throughout the organizational fabric. Stakeholders, including employees, investors, and customers, rely on the credibility of a leader's promises for stability and confidence in the organizational trajectory.
5. Credibility in Action: The Ultimate Leader's Actions Align with Words
In the realm of ethical leadership, the ultimate CEO goes beyond mere rhetoric, ensuring that their actions harmonize seamlessly with their spoken commitments. The credibility of a leader is not negotiable, especially when it comes to public interviews where claims and promises are made. A leader's words serve as a pact with Stakeholders and Customers, setting expectations and charting the course for the organization's future. When the actions of a CEO align with their public statements, it builds trust, fosters transparency, and reinforces the ethical foundation of the organization.
The ultimate leader understands that making claims in public interviews is a solemn commitment to stakeholders, and failing to translate these claims into concrete actions erodes trust. By consistently ensuring that words and actions are in harmony, a CEO fortifies the credibility that is paramount to effective leadership and ethical stewardship. In a landscape where transparency is valued, the ultimate leader understands that credibility is not a feature to be negotiated but an indispensable asset to be upheld at all times.
A leader's commitment to their word is not merely a personal virtue but a fundamental building block for fostering a culture of trust and reliability. In the absence of this commitment, the foundation of a strong and resilient organizational ethos is compromised, potentially leading to diminished morale, eroded trust, and a weakened reputation for the leader and the organization as a whole. As such, a leader's dedication to upholding the honor of their word is not only a matter of personal integrity but a strategic imperative for the sustained success and reputation of the entire enterprise.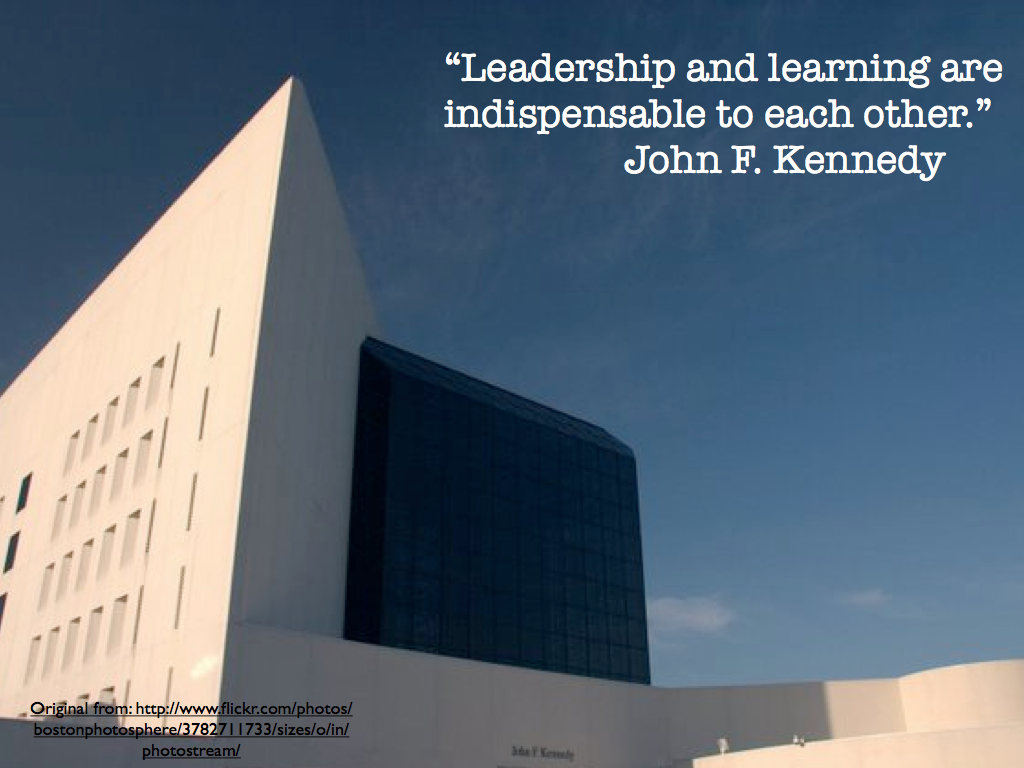 6. Embracing The Power of Collective Intelligence
Embracing Diversity of Thought: The ultimate CEO thrives in an environment that embraces diversity of thought, fostering a collective intelligence paradigm. Ethical considerations guide leaders in respecting and valuing different perspectives, creating a culture of transparency that encourages open dialogue.
Receptivity to Feedback: A crucial aspect of the ultimate CEO's leadership under the collective intelligence paradigm is receptivity to feedback. Instead of viewing customer feedback as a threat, the ethical leader sees it as a valuable source of insights. This receptivity extends beyond internal teams to include external stakeholders, fostering a culture of continuous improvement and adaptation and gaining Customer Trust.
Example Scenario: Consider a scenario where a company launches a new product, and initial customer feedback highlights certain shortcomings. The ultimate CEO doesn't perceive this feedback as a threat to their leadership but as an opportunity to enhance the product. They encourage open communication channels, actively seek feedback from both customers and employees, and use this information to iterate on their strategies.
Cross-Functional Collaboration: The ethical leader promotes cross-functional collaboration, recognizing that transparent communication across departments is crucial for maintaining an ethical organizational culture. The ultimate leader transcends traditional hierarchies, fostering collaboration that aligns with ethical principles.
7. Nurturing Diversity: The Essence of Inclusive Leadership
In the ever-evolving landscape of contemporary leadership, inclusive leadership emerges as a transformative force, breaking free from conventional norms. It champions the crucial mission of cultivating spaces where every person experiences visibility, resonance, and genuine appreciation. Far from being a mere checklist of routines, inclusive leadership constitutes a profound dedication to acknowledging and harnessing the diverse array of skills, viewpoints, and life stories within and outside the organization.
At its heart, it surpasses the boundaries of numerical representation, immersing itself in the creation of an ethos that not only acknowledges disparities but revels in them. It encapsulates the skill of drawing upon the combined potency of a multifaceted workforce, propelling forward innovation, cooperation, and enduring triumph. In this age of global interconnectedness, inclusive leaders craft environments akin to masterpieces, empowering individuals to contribute with authenticity, nurturing a sense of belonging that forms the bedrock of an organization's durability and prosperity. This paradigm shift signifies not merely an ideal but the very essence steering teams and organizations towards an era of unparalleled excellence. The fundamental principles that cultivate Inclusive Leadership are outlined below:
7.1 Empowering Every Voice
Inclusive leadership, a hallmark of the ultimate CEO, transcends traditional hierarchies by empowering every voice within the organization. This involves actively seeking and valuing input from employees at all levels, fostering a culture where diverse perspectives are not only recognized but also integral to decision-making processes. From an ethical standpoint, inclusive leadership aligns with principles of fairness, equality, and justice. The CEO becomes a champion for diversity and inclusion, recognizing that an inclusive culture is not only ethical but also enhances innovation and adaptability.
7.2 Equitable Practices
Equitable practices form the backbone of inclusive leadership, ensuring that all individuals have equal opportunities for growth and success regardless of their background. This involves implementing fair and unbiased policies and procedures, from hiring practices to performance evaluations and extending that even to Customers. Treating Customers with Parity is Absolute Benchmark for such a Trait. When Policies that place Premium on Revenue Based Customer Importance, it can lead to Massive Trust Issues for a particular Segment of Customers.
For instance, consider a scenario where a Cloud Hosting or Telecommunications Company offers lucrative discounts and exclusive deals exclusively to new customers, while existing customers, who have demonstrated loyalty over an extended period, are overlooked. This practice not only raises ethical concerns but also erodes the trust established with long-term customers. The disparity in treatment, where new customers receive preferential treatment over loyal ones, creates a perception of inequity and favoritism.
Leaders committed to Equity, actively work to Eliminate Inherent Systemic Barriers and also Rise above their own Personal Prejudices, that may disproportionately impact certain groups not only internally but also externally, creating an environment where everyone has a level playing field to thrive and succeed.By valuing and rewarding customer loyalty consistently, businesses can foster a sense of fairness and trust among their customer base. This not only enhances customer satisfaction but also contributes to the establishment of a positive and ethical brand image in the market. Ultimately, equitable practices in customer relations are vital for building lasting relationships and maintaining a strong reputation in the competitive business landscape.
Learn more about Inclusive Leadership
7.3 Active Listening
At the heart of inclusive leadership is the skill of active listening. Leaders take the time to genuinely understand and appreciate the diverse perspectives and experiences of their team members. This involves not only hearing words but also understanding the emotions, motivations, and nuances behind them. Through active listening, leaders signal that every voice matters, creating a culture where individuals feel heard and valued, contributing to a collaborative and innovative work environment.
7.4 Navigating Complexity
The ultimate leader excels in navigating the complexities of a rapidly changing business landscape. Inclusive leaders leverage the collective intelligence of their teams to adapt to challenges, making agility and resilience defining attributes of leadership. Navigating complexity in an inclusive manner involves transparent communication that ensures all stakeholders understand the rationale behind decisions. This ethical approach to leadership acknowledges the interconnectedness of organizational components and strives for fairness in addressing challenges.
7.5 Example Use Case of Inclusive Leadership in Tech and Cloud Accessibility
In a trailblazing tech and cloud innovation company, inclusive leadership took center stage in driving accessibility initiatives. Acknowledging the significance of ensuring that technology and cloud services are accessible to users of all backgrounds, including those without technical expertise, the leadership team elevated inclusivity as a fundamental value. This commitment involves not only making the product user-friendly for non-technical individuals but also simplifying even the most intricate features to a level understandable by users of all ages, essentially striving for a level of simplicity akin to comprehension by a child
Example: When developing a new cloud-based software platform, the company proactively involved individuals with diverse abilities, including those with disabilities and also across age groups, in the design and testing phases. The inclusive leadership approach ensured that the platform's user interface, features, and functionalities were accessible to a broad spectrum of users across age groups and simplified for all.
This not only aligned with principles of corporate social responsibility but also positioned the company as a leader in promoting digital inclusivity within the tech and cloud industry. This unique example illustrates how inclusive leadership in the realm of tech and cloud innovation goes beyond traditional considerations, actively striving to make cutting-edge technology accessible to individuals of all abilities.
8. Digital Transformation and Leadership
Tech-Savvy Leadership: In the era of digital transformation, an ultimate CEO must exhibit tech-savvy leadership. This goes beyond understanding emerging technologies to encompass the ethical implications of technological advancements. Ethical considerations become paramount in decisions related to data privacy, cybersecurity, and the impact of technology on society. From an employee perspective, ethical tech leadership involves providing transparent guidelines on the use of emerging technologies, addressing concerns related to job security, and promoting digital literacy within the workforce.
Data-Driven Decision-Making: In the era of big data, the ultimate leader leverages analytics for data-driven decision-making. A tech-savvy CEO recognizes the ethical responsibility in harnessing the power of data.The ability to extract actionable insights from data sets is becoming a core competency for leaders navigating the complexities of the modern business landscape. Data-driven decision-making, guided by ethical principles, ensures that the organization leverages analytics for positive outcomes without compromising individual privacy or perpetuating biases.
9. The Rise of Purpose-Driven Leadership
Beyond Profit: Purpose-driven leadership transcends profit motives and centers on a commitment to a greater cause. The ultimate CEO embraces a sense of purpose that aligns with social and environmental responsibilities. This ethical stance goes beyond corporate social responsibility initiatives to permeate the very fabric of organizational culture. Cultivating an organizational culture rooted in purpose involves transparent communication about the company's values, mission, and the impact it seeks to create. Great leaders ensure that purpose is not a Marketing gimmick but a guiding principle that influences decision-making at every level.
Cultivating Organizational Culture: Purpose-driven leaders cultivate an organizational culture that goes beyond financial metrics. From an employee perspective, purpose-driven leadership creates a sense of meaning and pride, fostering a positive workplace culture where individuals are motivated by a shared commitment to a greater cause.
10. Leadership with Ethics and Transparency
A Defining Point of Leadership: Central to the ultimate CEO is an unwavering commitment to ethics and transparency in all situations. This commitment is not a static attribute but a dynamic process that involves navigating challenges with integrity. What lies at the Core of this Commitment is 8 Fold Leadership Blockchain Path as discussed previously. The ability to uphold ethical principles while fostering transparent communication sets the ultimate leader apart, creating an organizational culture that values integrity, trust, and accountability.
Ethical leaders recognize that challenges are inevitable, and their response to these challenges defines their character. Navigating challenges with integrity involves making decisions based on ethical considerations and communicating transparently with stakeholders and customers. This commitment to ethical leadership builds trust within the organization and among external partners.
Navigating Challenges with Integrity: When faced with challenges, the ultimate leader chooses the Path of Principles and a Value system that synchs with Organizational Vision, Mission and Values. Receptivity to Constructive feedback, particularly from customers, becomes a cornerstone of this ethical leadership, driving continuous improvement and fostering a culture of learning and adaptation. It also positions the CEO as a role model for Ethical Behaviour, influencing the entire organizational culture.
11. Emotional Intelligence
Emotional intelligence is a cornerstone of effective leadership, and an ultimate CEO exhibits a high degree of emotional intelligence. This entails self-awareness, the ability to regulate one's emotions, and a keen understanding of the emotions of others. A CEO with strong emotional intelligence can navigate complex interpersonal dynamics, build meaningful relationships with employees, and make decisions with empathy.
For instance, when faced with a challenging situation such as layoffs or organizational restructuring, an emotionally intelligent CEO communicates with compassion, understanding the impact on employees, and providing support during difficult times. This emotional acumen contributes to a positive corporate culture and fosters a work environment where individuals feel valued and understood.
Emotional Intelligence in Action: Mary Barra at General Motors
Mary Barra, the CEO of General Motors, stands as a contemporary example of a leader who exemplifies emotional intelligence in her approach to leadership. Barra's journey to the CEO position began with a focus on engineering, an industry traditionally dominated by men. In her early years, she navigated through challenges, displaying resilience and emotional intelligence in the face of adversity.
One notable instance highlighting Barra's emotional intelligence occurred during the ignition switch crisis at General Motors. Instead of adopting a defensive stance, Barra took responsibility, displaying self-awareness and empathy for the victims affected by the faulty switches. She conducted herself with transparency, acknowledging the gravity of the situation, and implemented significant changes to prioritize safety within the organization.
Barra's leadership during the crisis showcased her ability to manage emotions effectively, demonstrating empathy for those affected and humility in acknowledging mistakes. This emotional intelligence not only contributed to rebuilding trust in GM but also positioned Barra as a leader capable of navigating challenging situations with grace and authenticity. Her example underscores the transformative impact of emotional intelligence on leadership effectiveness and organizational resilience.
Conclusion:
In the kaleidoscope of modern leadership, the ultimate CEO or leader transcends the confines of a singular figure. While the traditional CEO remains a crucial architect of strategic vision, the collective intelligence paradigm, inclusive leadership, digital acumen, and purpose-driven ethos are shaping a new era of leadership.
In conclusion, the ultimate CEO is a multifaceted leader who navigates the complexities of modern leadership with a holistic commitment to ethics, transparency, and integrity. From fostering an inclusive and diverse workplace to navigating the ethical implications of digital transformation, each facet of leadership is interwoven with the principles of ethical conduct.
The evolving notion of shared leadership and purpose-driven initiatives contribute to a culture where every voice is empowered, and the organization is guided by a sense of purpose beyond profit. The ultimate leader is one who adapts, collaborates, embraces diversity, and navigates complexity with a profound commitment to a shared purpose. As organizations evolve, the concept of the ultimate CEO will continue to morph, mirroring the dynamic nature of leadership in the ever-changing landscape of business.
Leadership with ethics and transparency becomes a defining point that shapes the organizational culture, influencing how challenges are navigated and how trust is built. The avoidance of false assurances further cements the CEO's commitment to honesty and trustworthiness. Together, these principles form the blueprint of the ultimate CEO who not only leads strategically but also champions the ethical principles that contribute to sustained success and positive societal impact.
You May Also Like : The Ultimate Customer Success Managers: Champions of Truth or Advocates of Illusion
You May Also Like