Customer Acquisition Vs Customer Retention-Balancing the Scale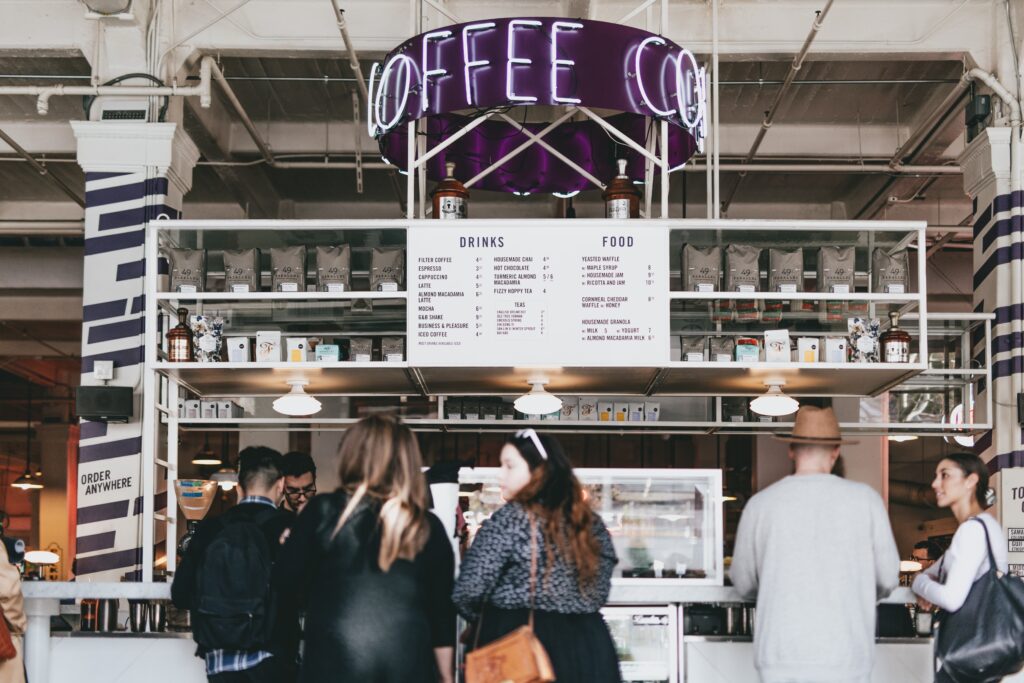 The biggest challenge any startup business can face is building a Sales Pipeline and subsequently build a brand by maintaining and retaining that Sales Pipeline. Typically New Customer Acquisition (with marketing investments and adequate resources to build and maintain distribution over a period in lieu of anticipated demand) builds Sales Pipeline and Customer Retention supplemented with customer engagement via content or loyalty programs and messaging/marketing investments across the spectrum (including spread of word of mouth-digital or offline, effective distribution strategy) and Superior Customer Service build a brand.
COVID has altered the paradigm of Customer Acquisition across Industries drastically. While E-COMMERCE saw substantial gains during the PANDEMIC but the business without digital presence suffered a great deal. Customer Acquisition became a challenge for businesses without digital presence while Customer Retention became a huge priority for the digital businesses as the number of digital channels with sales interface mushroomed due to Pandemic and many retailers faced a big challenge with customer retention owing to labour shortage or competitive pricing or problems with value offerings, core products or after sales customer services.
Let us discuss these one by one
Customer Acquisition Cost
Customer acquisition is a process of gaining new customers through various marketing activities. These marketing activities include inbound/outbound, digital, electronic media or offline, content, engagement, distribution/free product sampling, organic or inorganic growth, referrals/word of mouth, customer service etc. Customer Acquisition Cost (CAC) is simply the cost incurred in acquiring a new customer to buy your product or service.
How is customer acquisition cost calculated?
CAC = Costs for acquiring new Customers / Total Number of Customers Acquired (Monthly/Quarterly/Yearly)
For example: If any Company spends $55,000 on marketing budget per year, and it was able to acquire 10000 new customers, the CAC would be $5.5 per customer based on the above calculation.
PS: It is important to take all the cost factors into account. For example also including the different activities like Promotions/Advertising/Campaigns/Out of Home Advertising/Billboards/Digital Advertising-pay per click, Facebook Ads etc/Newspaper/Magazine/Print Media Costs and HR Payroll etc.
SAMPLE CASE : CAC for a Digital Startup
An Education Digital Marketplace Startup that focusses on buying and selling of education courses/short term training programs, hires a CMO, who comes up with a quarterly marketing plan that involves the activities as detailed in the table below.
The startup decides to track how much it spent to acquire new customers for the quarterly period between January 1 and March 31.
THE CAC TABLE FOR DIGITAL EDUCATION STARTUP:
ACTIVITY
TYPE OF ACTIVITY
MONTHS
MONTHLY COST
TOTAL SPEND
Paid Social
Facebook/Instagram
DIGITAL
3
3500 $
10500 $
Search/Google Ad Words
DIGITAL
3
500 $
1500 $
Display
DIGITAL
3
1200 $
3600 $
WEBTV
DIGITAL
3
2500 $
7500 $
TV
ELECTRONIC
3
5000$
15000 $
Newspaper/Magazine/Fliers
PRINT
3
800 $
2400 $
OOH
BILLBOARDS
3
3000 $
9000 $
PROMOTIONS
DIGITAL
3
1500 $
4500 $
Payroll of Sales/Marketing Team
EMP SALARIES
3
6000 $
18000 $
TOTAL EXPENSES
72000 $
CUSTOMERS ACQUIRED
1000
CAC
72$
PS: We also have to consider how much each customer spends over a lifetime, which is calculated using Customer Lifetime Value which will be discussed later in the section
How to calculate CAC ?
This video explains wonderfully how to calculate CAC (in Excel).
Customer Retention Cost
CAC is a one-time cost to acquire a customer whereas CRC is a recurring cost to retain the customer within a specific time frame (quarterly/annually). Customer Retention Cost is the cost of maintaining an existing customer, loyal to the brand and reduce the switching tendency. This means that you want that the customer keeps buying your product or service over a lifetime.
The main goal is to increase the duration that a buyer remains a customer of the brand. In general, longer a customer remains loyal to the brand, the more profitable they become over time. High customer retention costs lower profit margins since each additional purchase made by the customer yields lower ROI.
How To Calculate Customer Retention Cost (CRC) ?
It can be tricky to calculate CRC as we need to be absolutely clear about costs that should be part of customer retention and not customer acquisition. The reason being that there could be some degree of overlap between the two costs.
There are many factors or costs that could go into calculating but Customer Retention Cost would typically include the following:
Customer Loyalty Program Cost- Costs involved in implementing that complete System
Personnel costs for the dedicated Customer Service, Customer Success Teams including customer loyalty management etc.
Customer Tools and Software costs if you use a customer engagement platform
Customer Training and Service Costs
Marketing Campaign, Targeted Advertising and Coupon Costs towards existing Customers
Formula for CRC = Total CRC / (Number of Active Customers during the same time period)
Why customer retention is extremely critical?
It costs a lot more to acquire a new customer (aleast 5 times more) than to retain an existing customer.
Even 1% increase in customer Retention Rate can contribute to increased revenue and profitability
It is common knowledge (as well as many reports and data backed studies suggest) that the Retained customers are more loyal and buy and spend more on average than the newly acquired ones.
Loyal Satisfied customers are the biggest brand ambassadors of your Company. They more likely refer Purchased Products to family, friends and relatives. Thus they are very likely to bring in new customers (So the CAC is Zero in that case. It is just the Cost of Retaining that Customer who brings in new Customers)
High customer retention costs with a small number of customers can indicate that there are Issues with Pricing or Loyalty Management or Customer Service Teams or that the customers are in lower subscription level.
CAC and CRC need to go hand in hand, excluding one would never let us accurately determine Total Cost of a Customer
CONCULSION
It is natural that companies need to focus on CRR (customer retention rate). But when companies start growing at a faster rate, their focus on Customer Retention can lose in priority. This can lead to higher customer churn. Higher Customer Churn can impact adversely Brand Sentiment and Revenue and Profitability in the longer run. Thus, Gaining New Customers at the Cost of Existing Customers is not a recipe for sustainable growth. Neither its a strategy to build an Iconic Brand which prides itself in Customer Satisfaction and Sustained Engagement and Loyalty. Companies need to acquire new customer, yet maintain a higher Customer Retention Rate.
View, Read and Learn Other Topics Here: